Change the way you age with these anti-ageing treats from Olay Regenerist.
Olay have released a line of anti-ageing products that leave skin looking ten years younger in just four weeks! The secret lies in a powerful trio of anti-ageing ingredients; Olivem increases penetration of ingredients into the deepest layers of the skin. Niacinamide or Vitamin B3 maintains the skin's moisture barrier and increases natural exfoliation. Pal-KTTKS enhances penetration of ingredients into the skin's surface layers. 
Rethink your beauty routine and up the ante on anti-ageing with the following from Olay Regenerist: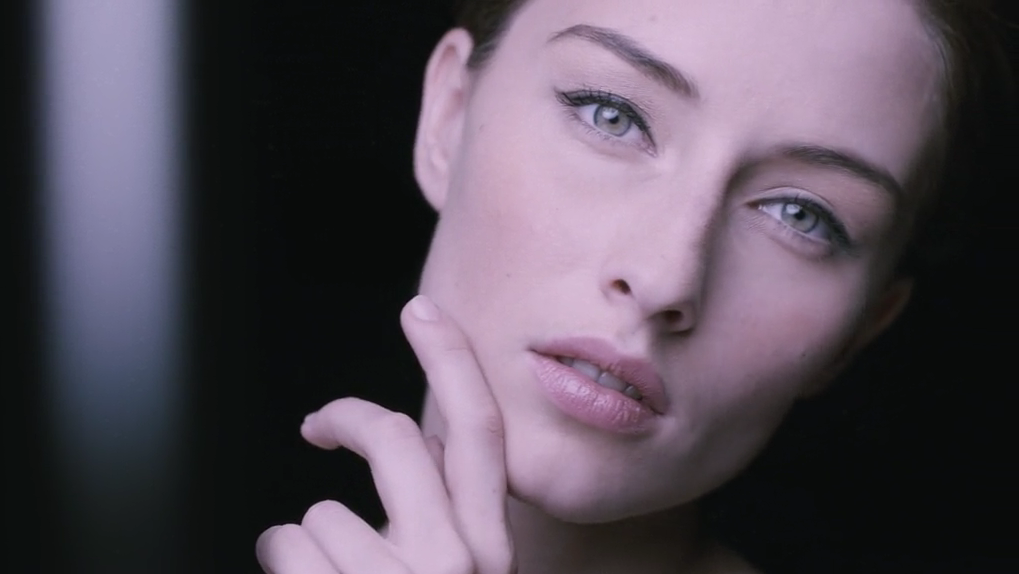 Olay Regenerist 30 second Wrinkle Filler (R269.99) 
Wave goodbye to wrinkles and fill in the lines with this groundbreaking treatment that conceals wrinkles in 30 seconds flat. Use on crows feet, laughter lines and any other crinkles that come your way. It's all down to a clever dual action process that penetrates the wrinkle to reduce its depth, while at the surface the Olay Regenerist 30 second wrinkle filler seals in moisture to immediately shrink fine lines and wrinkles.

Olay Regenerist Wrinkle Relaxing Complex (R269.99)
Lines and wrinkles are often caused by frowning and tension in the face. While it may be hard to control your emotions, it's easy to diminish those pesky lines with this wrinkle relaxing complex from Olay. After just one application skin is velvety smooth and relaxed thanks to light manipulation technology and an anti-wrinkle complex with intense hydrators. Add to that new key ingredients of Peptamide Y6 and you've got yourself a wrinkle fighting dynamite.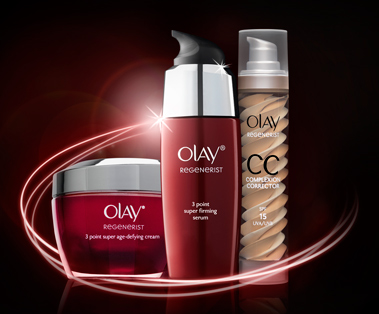 Olay Regenerist 3 Point Super Firming Serum (R269.99)
Forget any old firming serum, this is Olay's most concentrated amino-peptide complex. Targeting the face, neck and the often forgotten décolletage, this super serum was proven to give firmer looking skin in just 5 days. It's as easy as 1, 2, 3.
Olay Regenerist Rehydrating UV Lotion SPF15 (R219.99)
It's a well known fact that hydrated skin has less wrinkles than its drier counterpart. So it only makes sense to use a super hydrating and brightening lotion such as this. Gentle on the skin, this lotion leaves skin soft, supple and protected from the sun thanks to the inclusion of an SPF of 15.
Olay Regenerist Regenerating Day Cream  (R219.99)
As we age our skin stops regenerating as efficiently as it once did. That's why it needs a little help in the form of products such as this; the Olay Regenerist Regenerating Moisturiser. The advanced new formula contains the powerful peptide of Carnosine and pentapeptide KTTKS, a revolutionary anti-ageing ingredient. The rich, non-greasy formula will hydrate, firm and soften the look of fine lines and wrinkles.
Olay Regenerist 3 Point Super Age-Defying Cream (R269.99)
Did you know that the eyes, jawline and neck are the three hardest places to treat when it comes to the anti-ageing battle? Luckily the Olay Regenerist 3 Point Super Age-Defying Moisturiser is on hand to treat those areas that other moisturisers on the market tend to overlook. Touted as Olay's first super cream, the Olay Regenerist 3 Point Super Age-Defying Moisturiser Cream leaves skin looking great thanks to the inclusion of the most concentrated amino-peptide formula ever.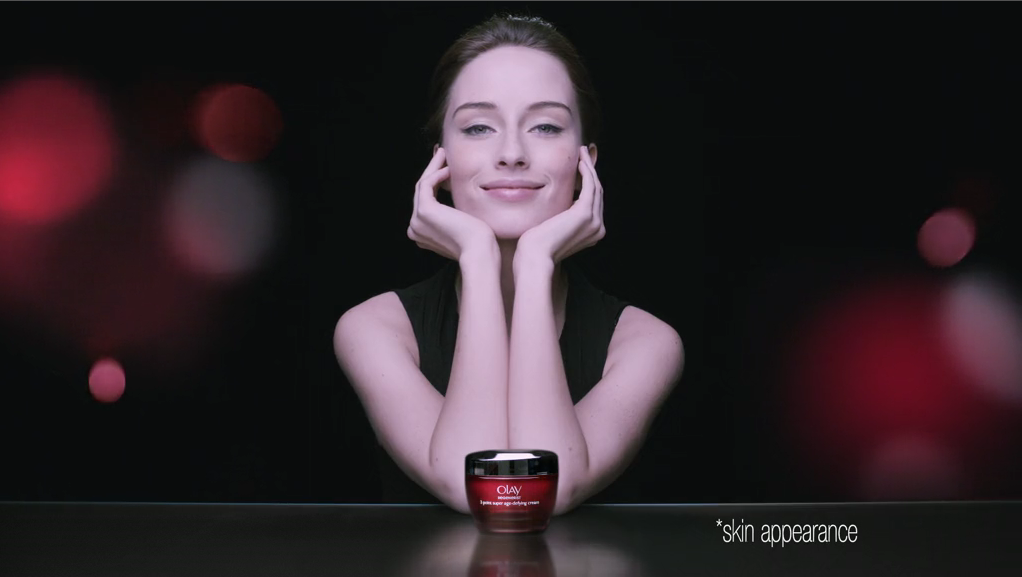 Olay Regenerist Regenerating Night Cream (R219.99)
Give your beauty sleep a boost with this night time treat from Olay. Skin is moisturised for up to eight hours while surface cell regeneration is kicked into gear. Come sunrise your skin will be firmer, elasticized and younger looking. Think of it as your mini face-lift in a jar!
Olay Regenerist Eye Lifting Serum (R219.99)
Make crows feet a thing of the past in just two weeks! The Olay Regenerist Eye Lifting Serum offers a velvety soft formula infused with Advanced Amino Peptide Complex that work on the skin's surface layers to brighten your eye area.
Olay Regenerist Anti-ageing CC Creams (Fair,Medium and Dark) (R269.99)
Finally! A CC cream that not only provides great coverage but also treats the skin! The unique 3-in-1 swirl system blending system offers an SPF of 15, hydration and a sheer foundation. Enriched with Olay's unique Essential Glucosamine Complex, which is proven to reduce dark spots and the appearance of fine lines and wrinkles. Your complexion will instantly be perfected and hydrated, in two weeks wrinkles will be reduced and in eight weeks dark spots will be banished.
Olay Regenerist Microsculpting Super Firming Serum (R269.99)
Sculpt and firm sagging skin with this serum that's packed with the cell-communicating ingredient niacinamide, glycerin, and other anti-aging ingredients, like peptides and antioxidants. Light reflecting pigments leave the skin looking radiant, while the fragrance free formula leaves a soft, velvety finish on the skin.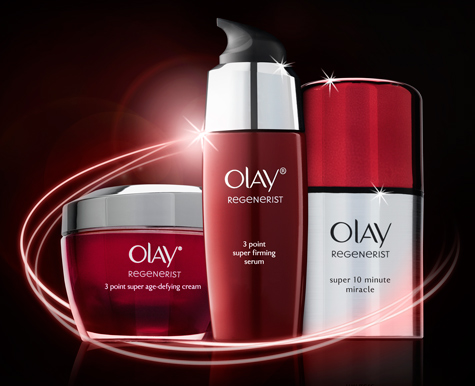 Olay Regenerist Skin Perfecting Cleanser (R99.99)
We all know that preparation is key when it comes to treating your skin. Give it the best prep ever with this gentle exfoliating cleanser that works to renew your skin's texture. By sloughing away dead skin cells products are easily penetrated into the skin, meaning you'll get more bang for your buck. Even better, it's fragrance free so sensitive skinned girls can dive right in.
Microsculpting Super Firming Cream SPF30 (R269.99)
Dousing your skin in the sun is one of the biggest sins when it comes to anti-ageing. If you're feeling guilty of giving your skin a bit too much Vitamin D then redeem yourself with this cream from Olay. Treat dry, sun damaged skin to this firming and regenerating cream that includes an SPF of 30 to keep those harmful UV rays at bay.
Olay Regenerist 3 point Cleansing System (R334.99)
Say hello to your skin's new best friend. This handy little machine offers four times better cleansing as it gently exfoliates the skin and preps it for your anti-ageing skincare regimen. Simple to use and super effective, this is one skincare device that does all the hard work for you.
Olay Regenerist Regenerating Serum
Plump, hydrate and exfoliate with this regenerating super serum. An advanced amino peptide complex regenerates surface skin cells so skin begins to look smoother and feel softer after just one day!
Which Olay Regenerist product will you be trying? Tell us all about it in the comments box below.
24 total views, 2 views today