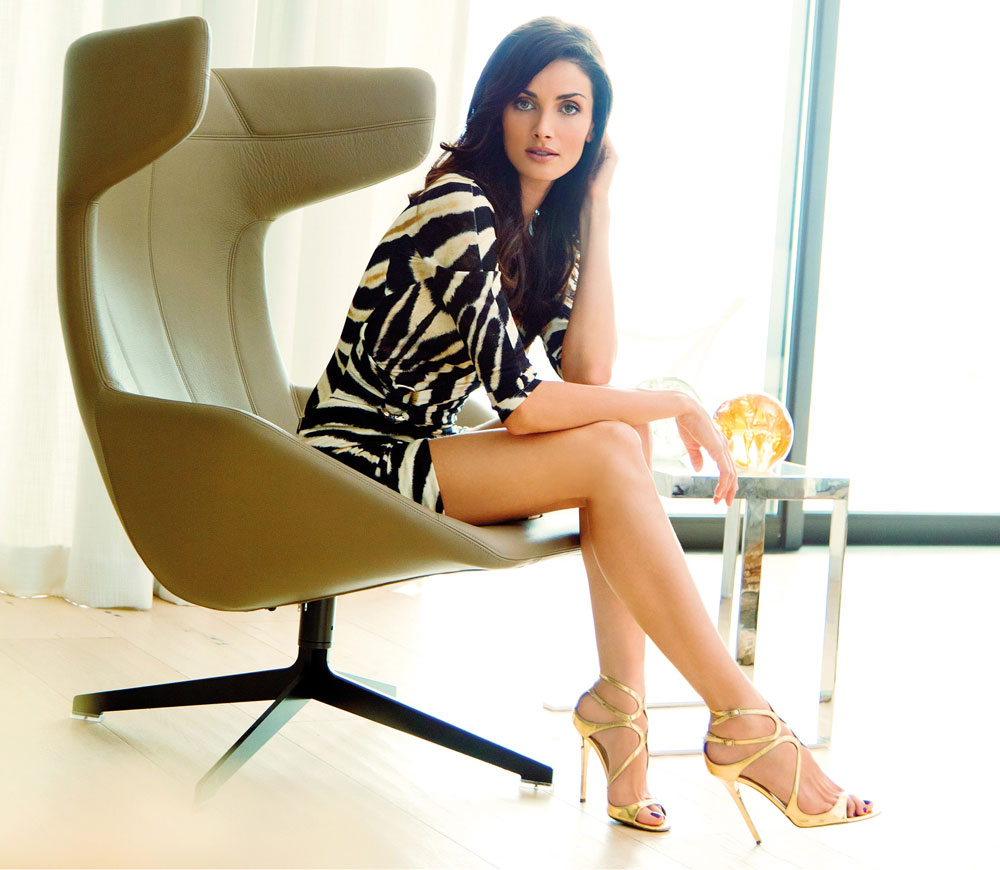 This gorgeous Cape Town it-girl, businesswoman, shmodel and mom knows a thing or two about beauty, so we asked her to share her the go-to products, treatments and tricks that keep her glowing.
1. Your beauty icons?
I have so many! My favorites are probably Angelina Jolie and Christy Turlington. They're both exquisite with or without make up; they exude class and sophistication, and look after themselves.
2. Your secret/s to maintaining a youthful complexion?
1. Stay out of the sun!
2. Drink loads of water.
3. Eat vitamin-rich foods.
4. Establish a tailored daily beauty regime.
3. Skincare products you can't live without?
Nimue Alpha Lipoic Activator night serum Packed with anti-oxidants and active ingredients, I pop this on at night and my skin always looks alive and radiant by next morning.
Nimue Anti-ageing eye cream Great eye cream is essential and this one plumps and hydrates so well, it literally takes the years off!
Nimue Sun C SPF40 An SPF and anti-aging moisturizer in one that's packed with antioxidants. It's non-oily, shine-free formula makes it great for combination skins like mine.
4. Makeup you never leave home without?
Benefit Cha Cha tint. I apply a little to the apples of my cheeks whenever I feel drained, and my face immediately comes to life again.
5. Care to share some model beauty tips?
Wow. I have loads of these too. My top three:
Add moisture for a satiny finish
Always moisturize the skin fully before applying foundation. Women who are prone to oiliness often skimp on moisturizer or leave it off completely, which actually encourages the skin to produce even more oil.
Banish oil with a blot
Blot skin with blotting paper or a tissue instead of powder, which can accentuate lines and result in a dry, lacklustre look.
Ditch the eyelash-curler for your hairdryer
For perfectly curled lashes that last, apply mascara, set your hairdryer to a low heat and hold it just below the lashes, facing upwards. Apply heat to each eye for a few seconds to lock in the curl.
6. Your favourite Petticoat Parlour treatments?
Before a big event, I spoil myself with a Guinot Hydradermie Lift Deluxe Facial (R1000). It's heavenly and instantly plumps, lifts and hydrates the skin.
For a quick monthly pick-me-up, a Nimue Deep Cleanse (R300) cleanses and purifies my pores.
The Petticoat Parlour: Suite 1, 1st Floor Paramount Place, 105 Main Road, Green Point, Cape Town. http://www.petticoatparlour.co.za/
Article by : BENITA KURSAN
43 total views, 2 views today