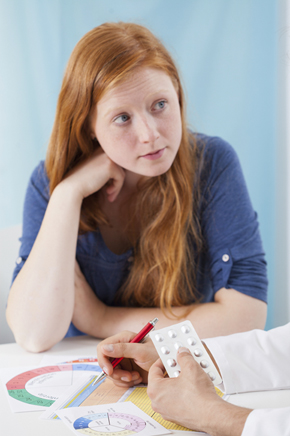 We all remember the day we got our first period. No matter how prepared we were, it was still a surprise, right?
As a mom or big sister, the best thing you do for a girl on the cusp of menstruation, is pour her a cup of tea, offer her cake, get comfy and give her the lowdown on what it's all about…
1. DO THE RESEARCH
Arm yourself with all the facts about menstruation, as she's sure to have many questions.
2. PICK THE RIGHT TIME
Look for clever opportunities to introduce the topic, for example, if you see she's spotted a tampon ad in a magazine. Using props and real-life examples will also make the experience far less confusing for her.
3. CREATE A TIMELINE
Explaining a bit about her biology will give her an approximate idea of when she can expect her period to start so she can mentally prepare herself for the big day.
4. BE POSITIVE
Refer to periods as being a natural occurrence rather than something shameful so she'll have a positive attitude towards her changing body.
5. MAKE A SURVIVAL KIT
Your daughter may be nervous that she'll get her first period when she's away from home. Make her a period survival kit to avoid embarrassing situations. Read on for some advice on what to include.
BB Beauties, how did your mothers handle the talk with YOU? Share your story below or in our Tampax Beauty Diaries!
16 total views, 1 views today