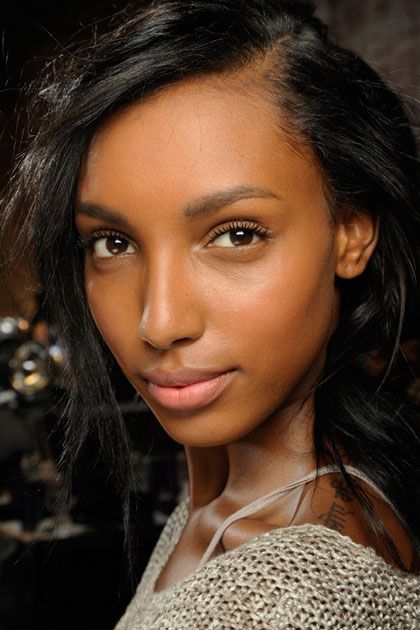 Foundation really is the trickiest part of any girls make-up routine. If we're not battling with finding the right shade, then we're most definitely having a hard time applying and blending it into our skin so that it looks as effortless and natural as possible. Avoid "cake-face" and follow our steps below on how to apply your foundation effortlessly.
Step 1: Pick Your Shade
The easiest way to see if the shade of foundation is right for your skin tone is to apply a small amount to your jawline. If you can't see the foundation on your skin without blending and in natural daylight then it's the right shade for you!
Step 2: Prep your Skin
Make sure your face is freshly cleansed and moisturised. If you'd like to you can also apply a primer beforehand. Make sure all your prep products have absorbed fully before applying your foundation.
Step 3: Conceal
It's a good idea to apply your concealer before your foundation as this will limit the amount of foundation you'll need to use. Pick a lightweight formula that is one shade lighter than your natural skin tone. Dab your concealer under your eyes and onto any blemishes. Tap it lightly into the skin to blend. If, after applying your foundation, you can still see a blemish or two then lightly dab some more concealer onto the area.
Step 4: Apply
There is no right or wrong tool to use, it's up to personal preference. Using either a sponge, your fingers or a brush dab some foundation onto your chin, nose and forehead. A common misconception is that you need to apply foundation onto your entire face, this isn't the case. Remember foundation should be used to enhance your skin and not hide it.
Step 5: Blend
Blend the foundation outwards using your tool of choice. If you're using a brush then be sure to swirl the foundation into the skin with your brush. Blend the foundation toward your hairline, jawline, around your nostrils, upper lip and around the eyes to avoid the dreaded mask look.
Step 6: Set
Set your foundation by applying a light dusting of translucent powder to your skin.
Find out which foundations currently get our vote, here.
Do you apply your foundation this way, or do you have your own special technique? Share it with us below!
23 total views, 2 views today