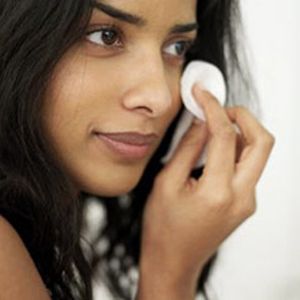 Do you remember the time when toning was a step you simply couldn't skip in your skincare routine. Things then took a turn for the worse as claims were made that toners were skin saboteurs not saviours, that would dry out and irritate the skin. So everyone took a step back and toners went quiet for a while.
The truth is, toners aren't the bad guys the beauty industry made them out to be. Todays formulations can actually do more good for your skin than harm. Read below to discover the truth about toners.
What Do They Do?
Initially toners were used to restore the pH balance of the skin after cleansing, yet as cleansers have become more advanced, the need to restore acidity levels in the skin has lessened. Nowadays toners are far more gentle on the skin and are a welcome addition to any skincare routine. Contrary to many claims toners can't physically shrink your pores. What they can do is clean pores and remove surface oil to make them less visible. Toners can cleanse, moisturise, refresh, revitalise and exfoliate the skin.
Steer clear of alcohol-based formulas, unless your skin is oily or acne-prone, as these can dry out the skin and irritate it. The best toners contain ingredients like Glycerin, Hyaluronic Acid (for hydration), Orange Extract, Bergamot, Vitamins E and A, Chamomile (to soothe), anti-oxidants (to protect the skin), Alpha and Beta-Hydroxy Acids and Salicylic Acid (to disinfect).
The Verdict:
Are toners as bad as everyone makes them out to be? We say no. If you use one specifically for your skin type you'll find this product to be a welcome addition to your skincare regime.
Do you use a toner? Which brand do you like most? Tell us in the comments box below.
16 total views, 1 views today