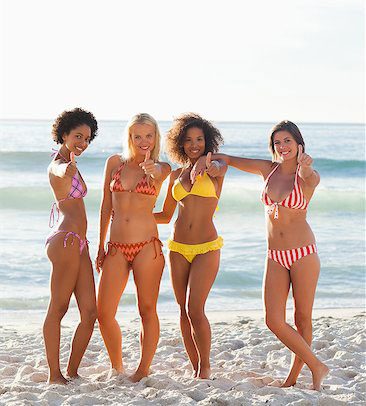 The Summer months are the perfect time to head outdoors and get to know our beautiful country better. Something that can really spoil our plans to sightsee and explore is having your period! We've compiled a survival guide on how to easily survive the great outdoors while it's 'that time of the month.'
Get Outside

Exercising is one of the best things you can do to ease the negative symptoms of being on your period. Swimming, gentle walking and stretching can all decrease period pain!
Pack Cleverly
As you're going to be out of your comfort zone for a bit it's a good idea to pack more period supplies then usual. There's nothing worse than running out of tampons while you're on a hike or spending the night roughing it in a tent. Ensure you also pack some Ziploc bags with you to seal your used feminine products in so that wild animals don't sniff them out once you've thrown them away. We know it's gross but it can happen!
Keep Track of the Time
Just as you would normally, keep track of the time so that you know when to change your tampon. Leaking is bad enough when you're in the comfort of your own home but let's not even get started on how uncomfortable it can be in the wild!
Try Tampons
Tampons are generally easier to pack and to use then pads. Plus the new Tampax Compak tampons, with their smooth plastic applicator, make inserting your tampon a cinch when you're not at home. Tampons also allow you to swim with ease, which means you won't have to skip that refreshing lakeside dip!
Stay hydrated
It's important to keep hydrated while exercising but did you know that drinking lots of water can also prevent bloating in your belly and legs? A common side effect of menstruation.
Keep Clean
Being outdoors and especially camping can really make you feel icky, and when you're on your period the ickiness is multiplied by 100! It's important that you insert a tampon with clean hands and that you keep your body clean while on your period. Baby wipes and waterless hand cleanser are literally going to become your best friend when you're outdoors.
Do you brave the great outdoors during your period or do you prefer to hibernate indoors? Tell us in the comments box below!
Now you've got the outdoors covered why not read our guide, here, on surviving the pool or seaside during that time of the month.

146 total views, 2 views today