Wondering whether it's time to crack open those anti-ageing skincare products? If you're experiencing any of the below then it most definitely is!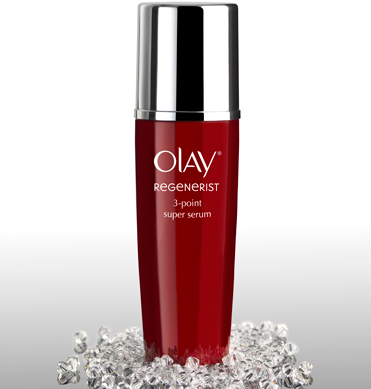 Turkey Neck:
Have you started to notice that the skin on your neck is looking a little loose and crinkly? This is totally normal if you're getting on in years as the natural production of collagen slows down as we age. Collagen is responsible for making our skin plump, wrinkle-free and taught, so without it our skin looks thin and wrinkled.
Try:Olay Regenerist 3 Point Super Firming Serum (R269.99), the most concentrated amino-peptide complex. Targeting the face, neck and the often forgotten décolletage, this super serum is proven to give firmer looking skin in just 5 days.

Olay Regenerist 3 Point Super Age-Defying Cream(R269.99) treats the jawline, neck and décolletage. This super cream leaves skin looking lifted and tight thanks to the inclusion of the concentrated amino-peptide formula.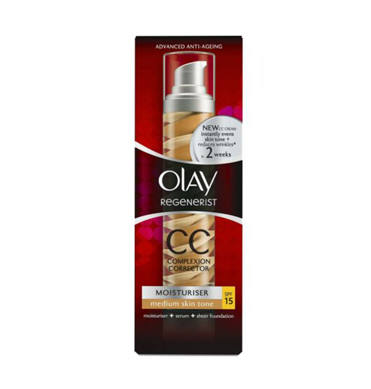 Age Spots:
Or hyper pigmentation as they are also known are caused by sun damage from our younger years. They can occur all over our body but are most commonly found on the face and the backs of the hands.

Try: Olay Regenerist Anti-ageing CC Creams (Fair,Medium and Dark) (R269.99). 
This CC cream that not only provides great coverage but also treats the skin! The unique 3-in-1 swirl system blending system offers an SPF of 15, hydration and a sheer foundation. Enriched with a unique Essential Glucosamine Complex, which reduces dark spots and the appearance of fine lines and wrinkles, the complexion is instantly perfected and hydrated. In eight weeks dark spots will be banished.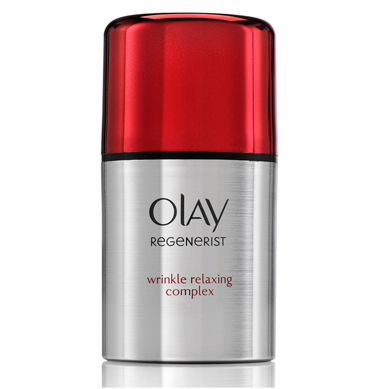 Fine Lines and Wrinkles:
There really is no way to prevent lines and wrinkles from occurring on your face, unless you're a robot! Laughing, smiling and frowning throughout our lives tend to leave small crevices around the eyes, mouth and on the forehead. Couple this with a slowdown of collagen and elastin production and skin volume is reduced, causing fine lines and wrinkles.

Try:Olay Regenerist Wrinkle Relaxing Complex (R269.99). Diminish pesky lines with this wrinkle relaxing complex. After just one application skin is velvety smooth and relaxed thanks to light manipulation technology and an anti-wrinkle complex with intense hydrators. Add to that new key ingredients of Peptamide Y6 and you've got yourself a wrinkle fighting dynamite.

Olay Regenerist 30 second Wrinkle Filler (R269.99)
.Wave goodbye to wrinkles and fill in the lines with this groundbreaking treatment that conceals wrinkles in 30 seconds flat. Use on crows feet, laughter lines and any other crinkles that come your way.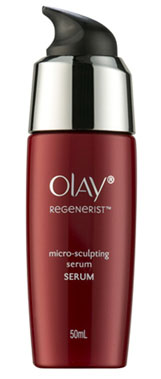 Sagging Skin: Ageing can reduce the tautness of skin and result in drooping eyelids, jowls and a crepey décolletage. Again this is caused by a slow down in collagen, elastin and sebum production in the skin.

Try:Olay Regenerist Microsculpting Super Firming Serum (R269.99)
. Sculpt and firm sagging skin with this serum that's packed with cell-communicating ingredient niacinamide, glycerin, and other anti-ageing goodies, like peptides and antioxidants. Light reflecting pigments leave the skin looking radiant, soft and velvety.

Olay Regenerist Eye Lifting Serum (R219.99). 
Make crows feet a thing of the past in just two weeks! This serum offers a velvety soft formula infused with Advanced Amino Peptide Complex that work on the skin's surface layers to brighten and lift your eye area.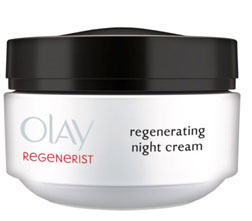 Dull, dry skin:
The production of sebum in our skin slows down as we age. Mix in environmental factors like the sun and wind and your skin ends up looking dry and dull. Combat this by opting for a richer moisturiser both morning and night to keep skin nourished.
Get your glow back and try: Olay Regenerist Rehydrating UV Lotion SPF15 (R219.99)
. Gentle on the skin, this lotion leaves skin soft, hydrated and protected from the sun thanks to the inclusion of an SPF of 15.

Olay Regenerist Regenerating Day Cream (R219.99). As we age our skin stops regenerating as efficiently as it once did. That's why it needs a little help in the form of products such as this. The advanced new formula contains the powerful peptide of Carnosine and pentapeptide KTTKS, a revolutionary anti-ageing ingredient. The rich, non-greasy formula will hydrate, firm and soften the look of fine lines and wrinkles.

Olay Regenerist Regenerating Night Cream (R219.99)
. Give your beauty sleep a boost with this night time treat. Skin is moisturised for up to eight hours while surface cell regeneration is kicked into gear. Come sunrise your skin will be firmer, elasticized and younger looking. Think of it as your mini face-lift in a jar!
For your chance to win an age-busting Olay Regenerist hamper, why not enter our Olay Competition? To find out more, CLICK HERE.
Are you experiencing any of the ageing symptoms above? How do you deal with them?
20 total views, 1 views today