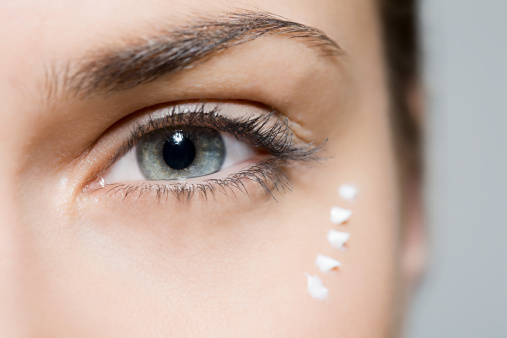 With the summer months come hours spent lounging in the sun with good company, tons of laughter and late nights. Of course there's always a consequence of having a good time, from sun damage to crows feet, laughter lines and dark circles. Instead of hiding away from the good times for the sake of beautiful skin, you can now face each occasion head on with these targeted treatments from the NIVEA Q10 Energy range. Thanks to the inclusion of Coenzyme Q10 and the NIVEA Q10 Plus Anti-Wrinkle Energy, each treatment boosts the skins energy levels and zaps dark circles and fine lines in those hard to treat spots. The anti-wrinkle day cream is enriched with the poweful antioxidant of Goji Berry Extract, which protects the skin from saboteurs like the sun and pollution.
Q10 Energy Anti-Wrinkle Eye Cream (R 149.99)
Sun exposure, late nights dancing and one too many cocktails can leave the skin dehydrated and looking less than glamorous. This intensely nourishing eye cream infuses the skin with a welcome dose of moisture plus Coenzyme Q10, to help diminish dark under-eye circles.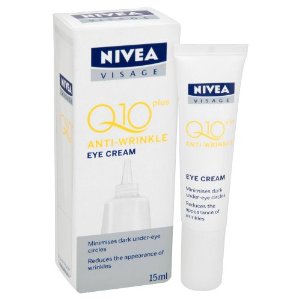 NIVEA Q10 Energy ANTI-WRINKLE Energy Serum (R 149.99)
Skin feeling a bit blah from one too many late nights? Then this serum is for you! Fool the world into thinking you got enough beauty sleep thanks to this serum which is enriched with the unique NIVEA Q10 plus Anti -Wrinkle Energy, including Coenzyme Q10 and Hyaluronic Acid to lock in moisture and reduce wrinkles, leaving skin awake, refreshed and glowing.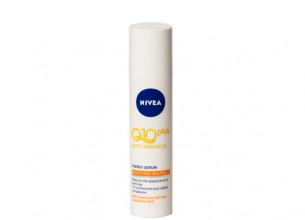 NIVEA Q10 Energy ANTI-WRINKLE Eye Roll-On (R 149.99)
Puffy, tired eyes are never a good look on anyone, especially when you want to look your Summer best! Enter this light, fast absorbing Energy Eye Roll-On that refreshes the skin and slows down the development of fine lines and wrinkles. It's also suitable for sensitive skins and contact lens wearers. Simply apply the cooling roll-on to the under eye area in circular motions and gently pat it into the skin.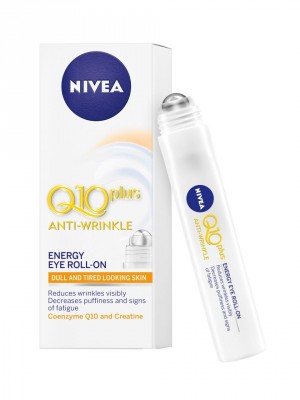 NIVEA Q10 Energy Anti-Wrinkle Day Cream SPF15 (R 149.99)
Containing 30% more moisturiser than its predecessor, the Q10 Energy Anti-Wrinkle Cream fights the inevitable appearance of fine lines and wrinkles whilst also visibly smoothing the skin. Skin is given a burst of energy to continue to work at optimum levels regardless of your age. It's all down to the inclusion of the powerful antioxidant, Goji Berry Extract, which protects the skin from saboteurs like the sun and pollution. Coenzyme Q10 and Creatine are other essential ingredient found in this miracle cream that promise to stimulate collagen production, something we all require for plump, wrinkle-free skin.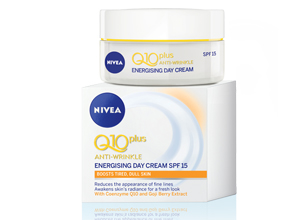 Interested in treating your skin to the above? Find out more in the TV commercial below:
{source}<div class="bb-video-container">