SPA-VALOUS™ BODY MASSAGE CANDLES
SPA-VALOUS™ BODY MASSAGE CANDLES
Hot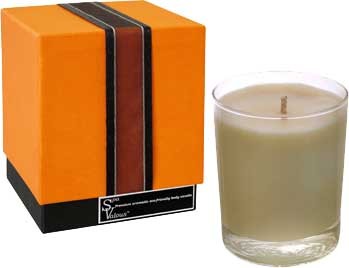 Spa- Valous™ Soy Cosmetic Candles used in salons contain essential oils and body safe fragrances chosen to relate to and enhance the seven different chakras of the body. The essential oils have been chosen to correlate with the balancing of the chakras. Each candle is colour coded to co-ordinate colour therapy and the chakras of the body.
Clients can choose a colour they wish to use during their massage from the Spa-Valous™ colour swatch. Instinctively one will choose the colour required for a particular chakra that needs attention. This makes a massage treatment a holistic experience! The colour coded candles are very popular for use as a body lotion after the bath.
Spa-Valous™ Candles are eco-friendly and non-carcinogenic as they do not contain any petroleum by-products. The Spa-Valous™ candles are packaged in beautiful boxes so they make an ideal gift for both men and women. Different fragranced candles are produced for special occasions such as Valentine's Day, Mother's Day, Breast Cancer Awareness etc.