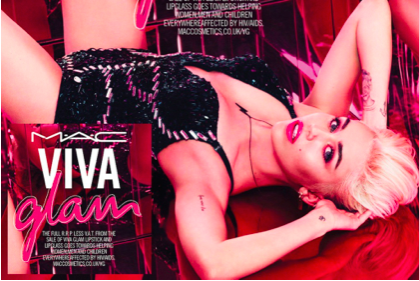 The MAC Cosmetics Viva Glam Campaign has a new spokesperson and it's none other than Miley Cyrus! The controversial pop singing phenomenon will be following in the footsteps of previous spokespersons like Lady Gaga, Rihanna and Nicki Minaj.
The "Party in the USA" singer will kick off her reign as spokesperson by releasing the Miley Cyrus Viva Glam Lipstick in Hot Pink (Amplified) (R195*) and Viva Glam Miley Cyrus Lipglass in Hot Pink (R185*) with Sparkling Pearl.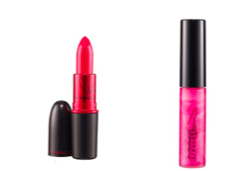 Miley expressed her excitement of partnering up with the cosmetics giant by tweeting "Going #VIVAGLAM with @MACcosmetics. Look for my lipstick in early 2015" and "Every cent from the sales of my #VIVAGLAM shade will go to @MACAIDSFund to help people affected by HIV".
The MAC Viva Glam Campaign is responsible for raising awareness and multimillion dollar donations for men, women and children affected by HIV/AIDS. Every cent of each Miley Cyrus Viva Glam purchase will go directly to the MAC AIDS Fund, which directly raises money and awareness for HIV/AIDS. We certainly cannot wait to see what MAC Cosmetics have planned for 2015!
(By Cynthia Gwebu)
Will you be trying out Miley's Viva Glam Collection and have you tried any other MAC Viva Glam products before? Leave your comments and answers below.
*Prices subject to change
17 total views, 1 views today