Smashbox - Hey Bright Eyes!
Smashbox - Hey Bright Eyes!
Hot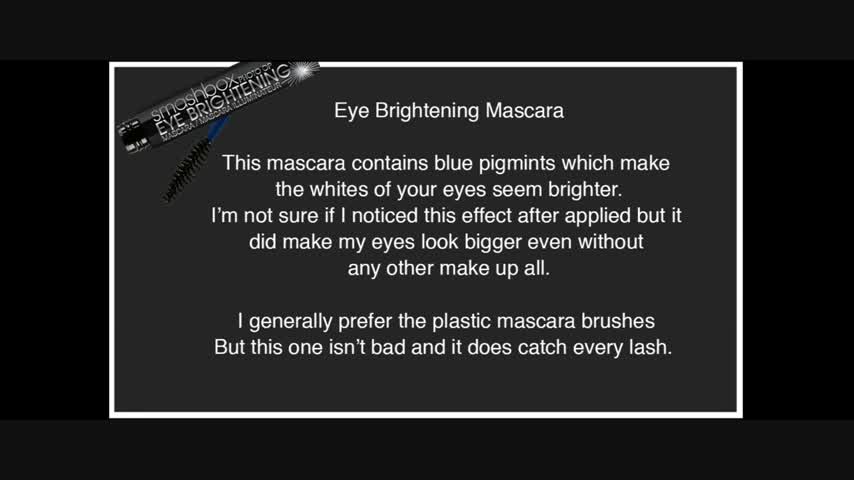 Hey Bright Eyes! Smashbox Eyes Photo Op Eye Shadow Trio (In "Head Shot") These shades worked great with brown eyes.. I used the brown for the outer corners & crease, the pink for the lids and the cream for the brow bone. This shadow contains a subtle shimmer and the shades blend so naturally. Always Sharp 3D Liner (In "3D Billionaire") I love this liner! would never have thought to use a green liner either but it really brings out the green in my brown eyes. I hate sharpening eyeliner pencils so the fact that it self sharpens is simply genius! It never went blunt! Which means perfect application every time. It contains a gorgeous shimmer that creates the 3D effect It lasted all day with out smudging or colour fading. It's a liner you can wear with just mascara for a complete make up look! Eye Brightening Mascara This mascara contains blue pigmints which make the whites of your eyes seem brighter. I'm not sure if I noticed this effect after applied but it did make my eyes look bigger even without any other make up all. I generally prefer the plastic mascara brushes but this one isn't bad and it does catch every lash. It's not clumpy or thick on application but the formula is drier then I am used to (it may have just been my tube though). It volumizes well but still looks natural and it lengthens and lifts lashes. It is fairly long wearing but is also easy to clean off with make up remover, however it isn't waterproof.
User reviews
There are no user reviews for this listing.