The #DiscoverSimpleTruth Project
We recruited a trial team of health aisle-addicts to put a selection of Simple Truth's products to the test. From eco-friendly cleaning products to high-protein muesli, almond milk, and sauces that promise to make good meals great ones, they wanted to see if Simple Truth really delivers as a wallet-friendly, ingredient-transparent, delicious, nutritious, and eco-friendly shopping range from pantry to cleaning cupboard. This project was all about REALfluencers showcasing their holistic approach to wellness and getting followers excited to join them in the health aisle with Simple Truth.
The Trial Team
These REALfluencers were true health aisle-addicts – creative foodies, eco-friendly cleaning whizzes, and health hackers. The kind of people who are always on the hunt for nutritious, eco-friendly products for tum and home that are also wallet-friendly and ingredient-transparent.
Week One's Story:
This post required the influencers to show all their Simple Truth products in their natural habitat. We saw some fantastic creative flat-lays, awesome teasers for recipes to come. They showed us how Simple Truth fits into the already holistic wellness lifestyles. 
They also told us why they were excited to embark on a Simple Truth journey and showed us what area of their lives they were hoping to improve or change with the help of Simple Truth.  

Week Two's Story:
Influencers put their Simple Truth products in action and created some delicious, mouth-watering recipes from brekkies to braais. The team shared exciting recipe Reels and posts that included creative use of the various products in their everyday lives and were quick to point out their favourites in the range. The Skinny Dipped Chocolate Almonds were the perfect on-the-go snack, and the range of sauces were a great addition to any nutritious meal.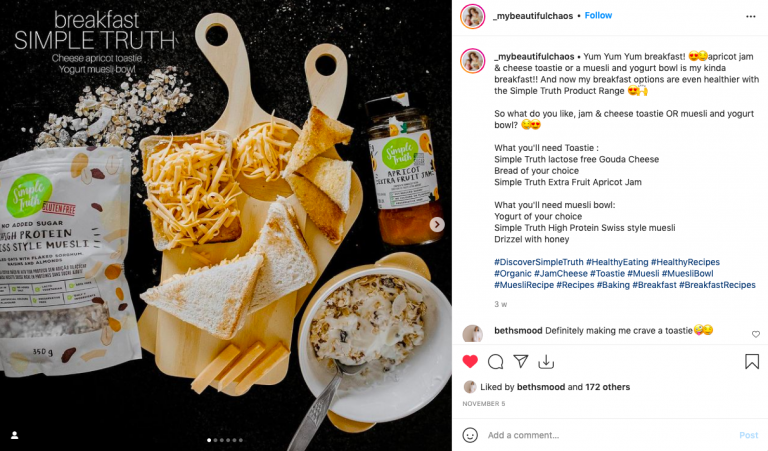 Week Three's Story:
Simple Truthers had so much fun creating This or That Reels for our one-day E-vent Challenge. Saturday morning kicked off with massive success as even families and friends got involved, showing off their vibe-y dance moves on screen. Influencers made great food choices, moving on screen towards their preference between the Simple Truth range and regular grocery items. Followers also took part in the excitement on the day by entering a competition to win with Checkers Simple Truth.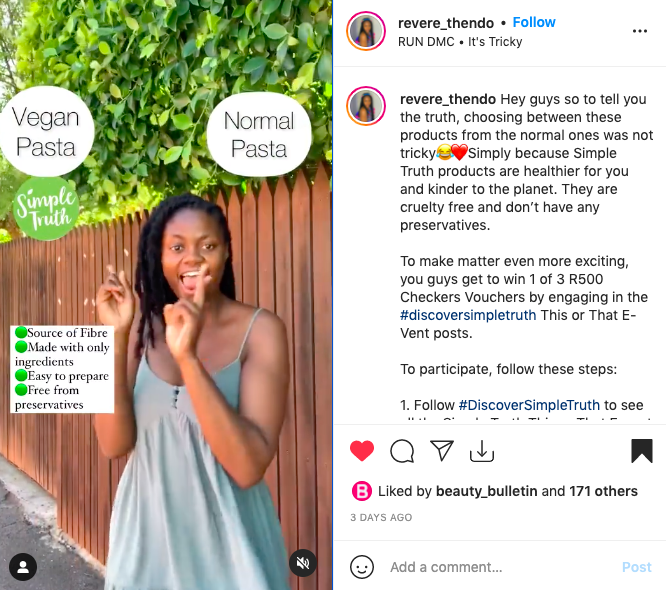 Week Four's Story:
After an incredible four-week journey, Post 4 was all about our Simple Truthers giving us the low down on their honest opinions of the Checkers Simple Truth range. Was it a yay or a nay? Were they going to repurchase these products? Were there any Simple Truth products they would like to try out on their next Checkers grocery run? We wanted to know it all! We asked and our Simple truthers delivered in their final wrap up posts and reviews.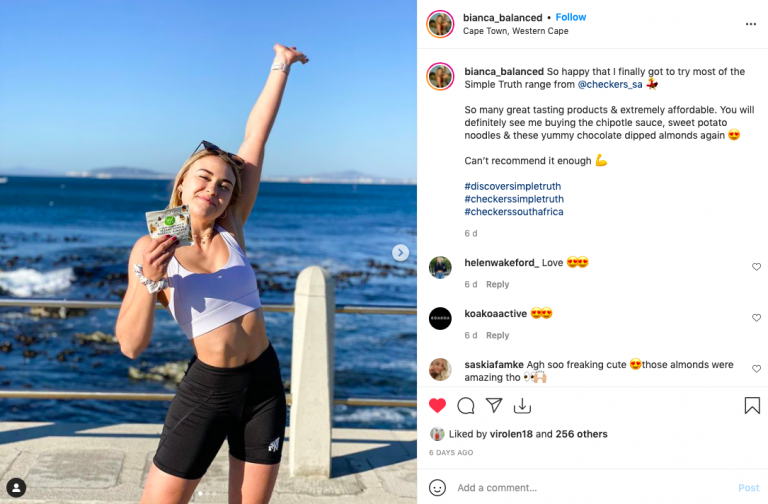 About Simple Truth
Living well is not always easy (on us or our wallets 😩). Work, family, daily responsibilities, gym, meal prep – ugh! So much to do, so little time. Simple Truth by Checkers gets it. That's why they created a range of products that span across all food and household categories – from peanut butter to all-purpose cleaner! They pride themselves on being affordable, accessible, and made from real, familiar ingredients you can actually pronounce. No added MSG, artificial colours, flavours, or sweeteners – just the simple, transparent truth with a side of convenience at a price that fits your budget.