Review Detail
5.0
2
0.5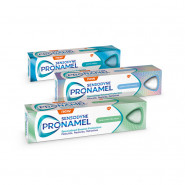 Toothpastes, Floss
April 13, 2021
286
I love how gentle yet effective the Sensodyne Pronamel Range is on my teeth. My oral health has improved since I started using these incredible toothpastes which leaves my teeth feeling clean, fresh and healthy without any sensitivity. I would definitely repurchase and recommend this range to anyone experiencing enamel erosion and sensitivity. Thank you for the opportunity to have tried this incredible range.
Product Recommendation
Would you recommend this product to someone else?
Yes
Would you repurchase this product?
Yes
Comments