Review Detail
4.6
5
0.5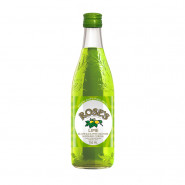 Drinks
April 30, 2021
130
7/10. It has the perfect aroma. It tastes sour. The lime cordial is perfect for any occasion. This is definitely my one of my favourite flavour in the Rose's Cordial collection. You try it yourself!
Product Recommendation
Would you recommend this product to someone else?
Yes
Would you repurchase this product?
Yes
Comments