Spoilt Hair and Nails is rated as one of South Africa's top salons, so I was thrilled to have the opportunity to review the salon experience for Beauty Bulletin.
Based in vibey Green Point, Spoilt specialises in cutting and styling, colour, extensions and nourishing treatments.  I had my hair styled in a fuss-free updo by Theo, a stylist with scarily perfect hair. I knew from the minute I met him that if anyone could tame my mane, it's him.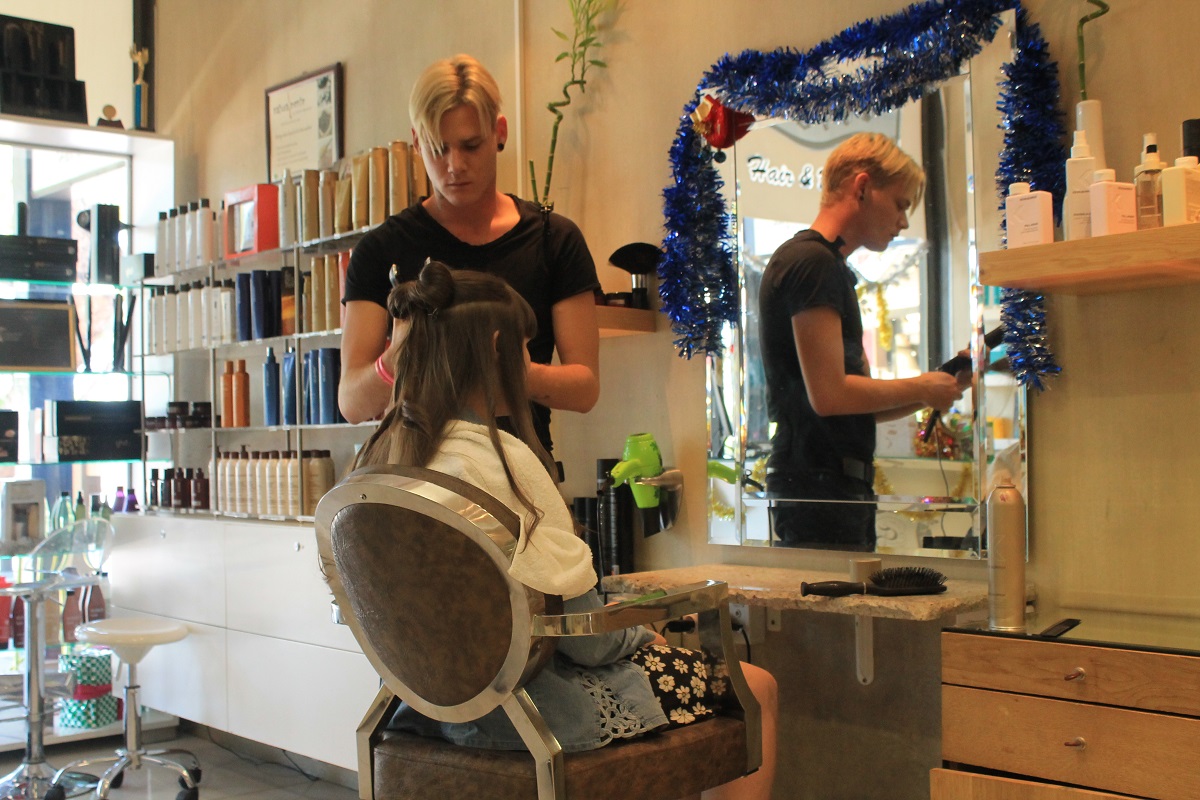 The décor is gorgeous: clean and white with quirky ceiling lights and pops of colour from pastel product bottles. When I sat down, Theo and I discovered we had completely different approaches to hair. I like things natural and a little messy, but Theo is one for the polished look. We finally settled on the on-trend bow bun and I was sent to get my hair washed.
At the wash basin, I was treated to the best head and neck massage of my life by the lovely Wadia. I was even offered a beverage and it felt more like I was at a spa than a hair salon. I had the chance to look at some clippings displayed on a pinboard of bloggers and publications that have featured   Spoilt, like Elle and Fair Lady magazines.
While Theo dried my hair, we chatted about Spoilt's exciting work with Australian hair care brand Kevin Murphy.  Kevin Murphy's range of sulphate- and paraben free hair products contains only organic ingredients and is not tested on animals.  Spoilt salon has the privilege of stocking and using the brand, even more reason to have them on your beauty radar.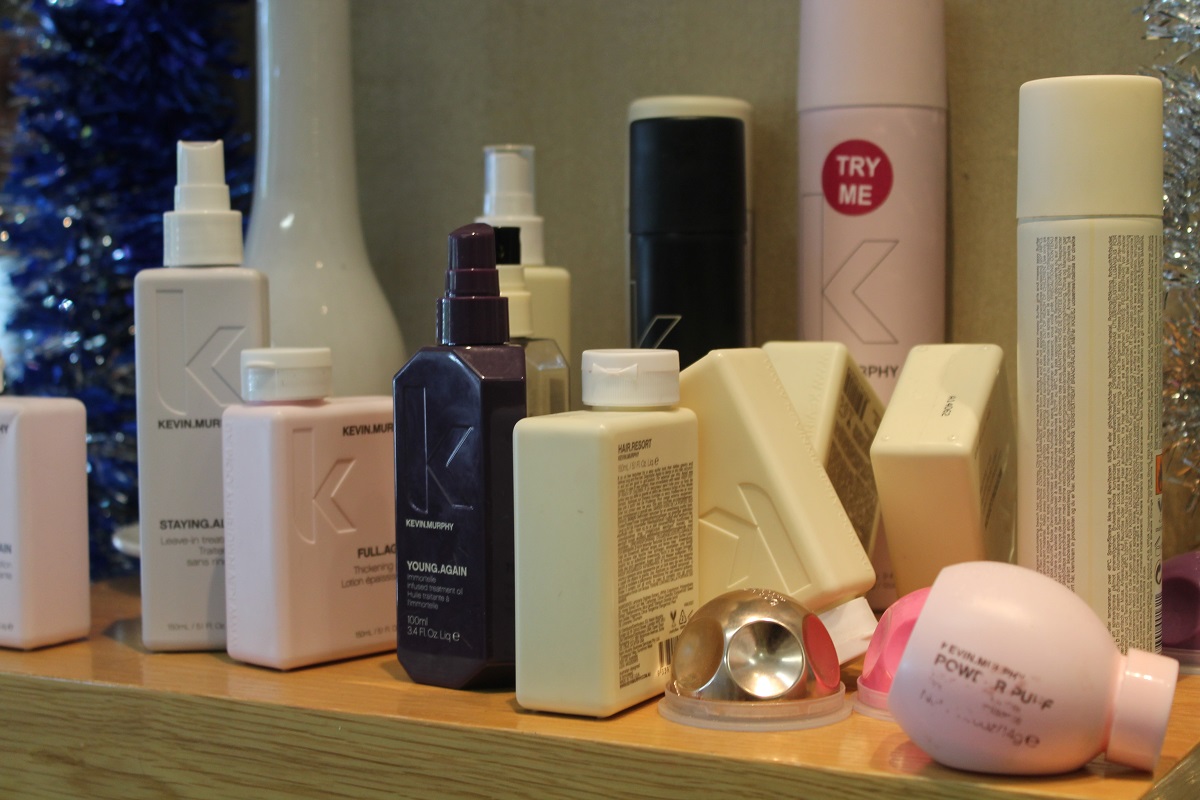 Theo took it slow with the styling and demonstrated the bow bun technique in a way that I could easily follow. It's surprisingly simple and definitely a fun yet fuss-free look that you could do daily, once you get the technique down. If you want to try it out at home, click here for a bow bun tutorial.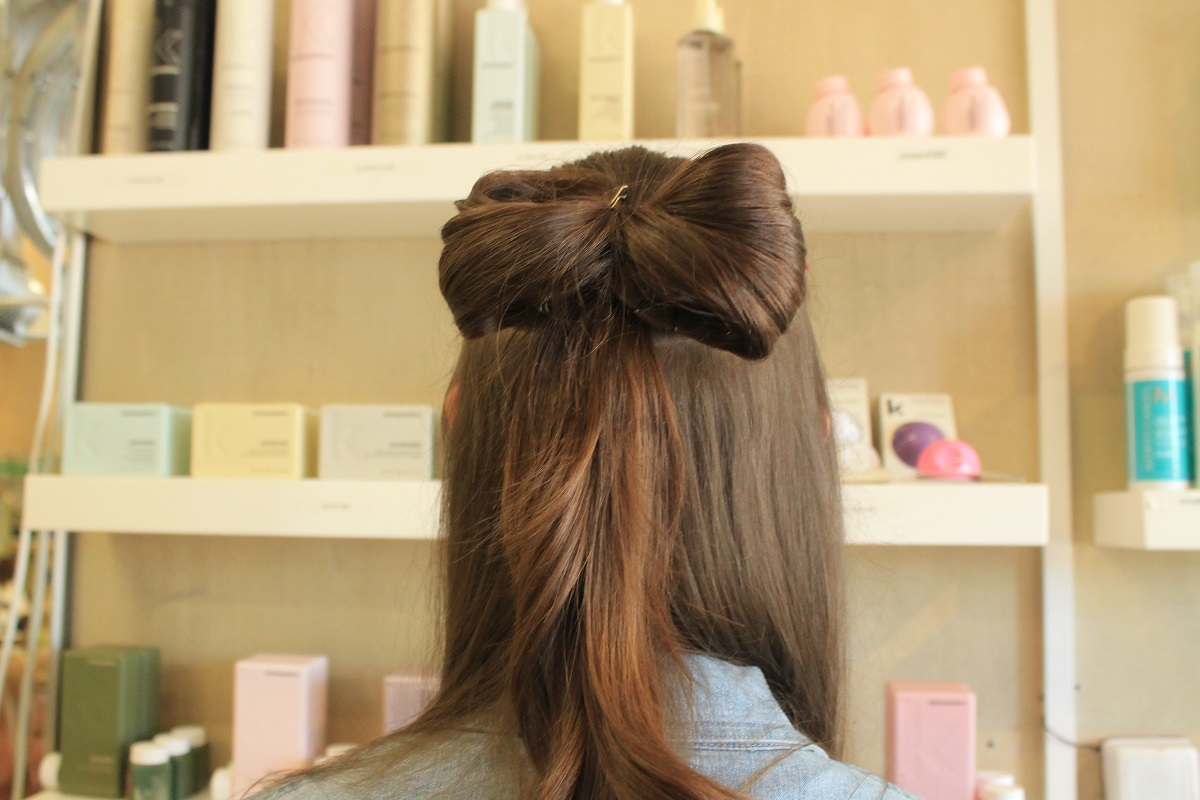 A wash, dry and style like I experienced only costs R 190 at Spoilt, making the salon the perfect place to go before an important event for a hair pick-me-up. If you're interested in making an appointment, call (021) 434 7112.
BB beauties, what's the best way a salon can make you feel pampered and appreciated like I did at Spoilt Hair?
20 total views, 1 views today