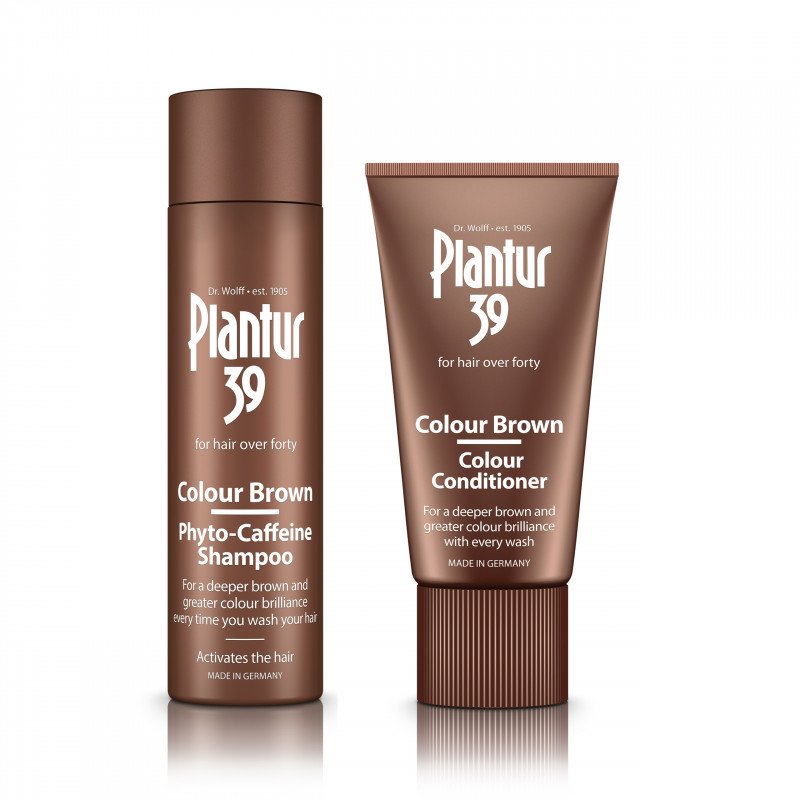 From global hair care brand, Plantur39, comes a new colour shampoo and conditioner in South Africa which has been specially formulated to hide regrowth and the first signs of grey hair for those desiring a deeper brown colour.
Plantur 39 Colour Brown products promote a glossy brown shade. The colouring effect grows increasingly intense with every wash as the pigments build on the hairs' surface.
To achieve and maintain the optimal colour effect: Use Plantur 39 Colour Brown Phyto-Caffeine Shampoo and Plantur39 Colour Brown Conditioner daily, leaving on the hair for two to five minutes. The colour gradually washes out with regular shampoo.
31 total views, 1 views today