Paula Jacobs from Ms Paula B
Follow her: www.mspaulabee.co.za
@mspaulabee on Instagram and Facebook  | @MsPaulaBee on Twitter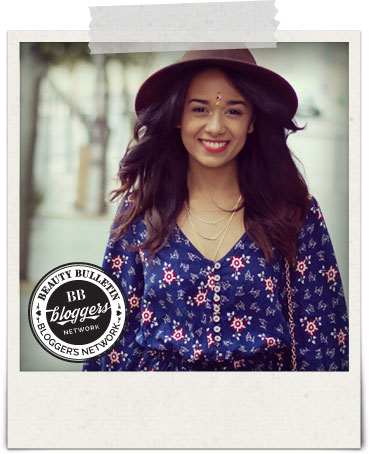 Q&A:
Tell us about your Blog: "Ms Paula Bee" was created in 2014 as a platform to showcase my love for all things pretty and intriguing. The blog was originally created as an online journal to allow me to showcase my sense of style, but as of late, it has grown into an all-encompassing platform showing off my style, photography, beauty interests and a general area to chat.
What are your top three handbag beauty essentials? A great nude lipgloss, a tiny bottle of my favourite perfume, and an eyeliner pen (you never know when you might need to take your look up a notch!).
Your go-to everyday makeup look? Right now, I opt for a light foundation so that my freckles are still visible, soft bronzed cheeks, nude lipstick, and voluminous lashes. Lashes are everything to me as I feel it can really brighten and widen your eyes. 
Choose One:
          Lipstick or Lipgloss? Lipstick! Lipgloss fades away so quickly, whereas lipstick will last so much longer, especially if you're wearing a all-day lasting lipstick.
          Heels or Flats? That's a tough one! But if it has to be one, I'd choose flats.
Your failsafe "Ugly Day" beauty fix? Mascara and a tinted lipbalm. It's like an automatic pick-me-up for the face if I'm in a rush.
Visit www.mspaulabee.co.za for more information on Paula
22 total views, 1 views today