If a complicated beauty regime is eating into your precious time that could be better spent working out, hanging out, or getting your business out there, it's time to admit you have a problem.
Don't despair though, Olay has a solution to your problem.
Seven solutions, in fact.
Well, kind of…
Since the launch of their iconic Pink Beauty Fluid in 1952, Olay – the beauty brand that sells at least one product every second – has continued to create beauty solutions for women of all ages, reminding us that every day is a chance to be the best possible version of ourselves.
With this in mind, they created Olay Total Effects – a skincare range that provides seven skincare solutions in one – so you don't have to forgo being your best busy self, to be your best beautiful self.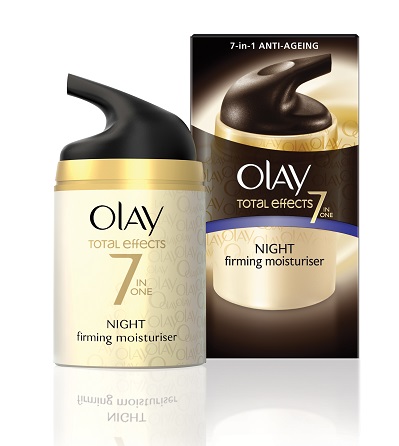 How did they do it? Years of research. Their scientists identified the seven attributes that keep skin looking young, and then they created a unique vitamin complex that speaks to each one of them, added them together, and voila!
Hello Total Effects, bye-bye lines, pores and wrinkles.
But that's not all, this wonder-working range will also minimize age spots and signs of damage, leaving you with an even and smooth, beautifully hydrated, firmer, healthier, and more radiant complexion.
Happy #BestBeautiful day BB's!
We're not all mothers but each of us is someone's daughter. 
XOXO Beauty Bulletin
13 total views, 1 views today