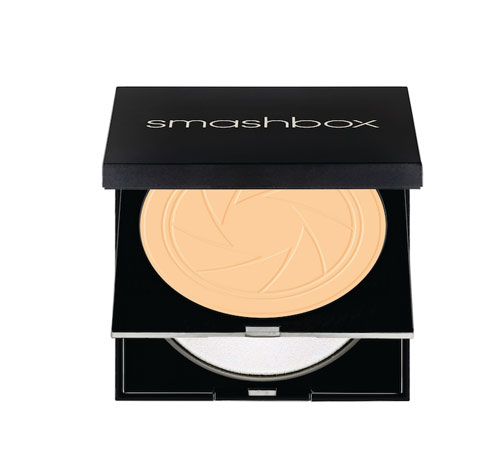 Can you never decide on which Instagram filter to use? Some make you look washed out while others make you barely recognizable!
According to Smashbox Cosmetics you no longer need a filter thanks to their new Photo Filter Creamy Powder Foundation!
Infused with light filter technology, this new addition to the Smashbox family contains transparent filters designed to refract light in different directions, making your imperfections miniscule and leaving your skin true to colour and finish.
With a deep-rooted interest in photography, Smashbox founder Davis Factor (who is also the grandson to Max Factor – interesting!) chose to implement light filter technology so that our faces could be everyday camera-ready just as our favourite celebrities are!
"These cameras actually reduced the need for retouching. And from this camera technology, we created light filter technology and infused it into this product," says Davis Factor.
Its luxurious velvety texture means it will glide onto your skin in an ultra-smooth fashion. The complimentary double-sided sponge allows for natural and light coverage on the one side while you also have the option to go for a slightly heavier application on the opposite side.
TIP: Evenly apply the Smashbox Photo Finish Foundation Primer before your foundation for an even more airbrushed finish!
The Smashbox Photo Filter Creamy Powder Foundation is available in 10 shades and can be found at selected Woolworths, Foschini, Edgars and Red Square stores for R425!
By Cynthia Gwebu
Is this something you are keen to try out? Make sure to leave your comments below!
19 total views, 1 views today