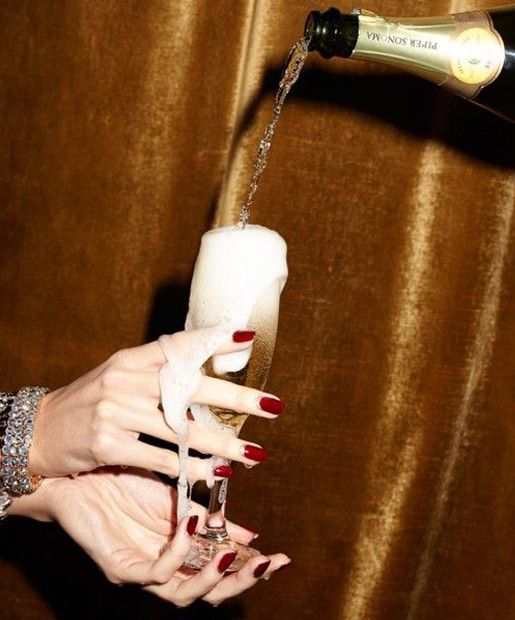 Christmas lunch, New Years Eve party and the annual office soirèe are occasions guaranteed to fill up your social calendar this festive season. Our Beauty Bulletin interns, Shannon and Cynthia, came up with three fun and flirty looks to suit each occasion.
The Annual Office Soirée
The end of year party is an opportunity where you are able to get to know your colleagues on a slightly more personal level. Let your nails do the talking with this colourful look that Shannon created. For this look Shannon layered Arm Candy over Red White & Hue, topped off with Sea Salt. All colours are from the Sally Hansen Color Frenzy Collection (R89,95 each).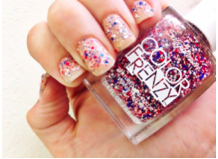 Christmas Lunch
As Christmas is all about red-nosed reindeers and golden Christmas crackers, we used Sally Hansen's Red Zin (R89,95) as the hero colour of this look. To create the illusion of golden glitter, we used Splattered (R89,95) also by Sally Hansen which is a part of their new Color Frenzy collection.
The base colour used underneath Splattered was Arm Candy.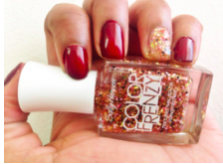 New Years Eve
The Revlon Tweed Collection is an eye-catching range of colours that we thought would suit a New Years Eve party. Uptown (R95) was the hero of this look with Revlon's Colorstay Gel Envy Royal Flush (R110) as an undercoat. These bright hues will leave you standing out as you celebrate the New Year.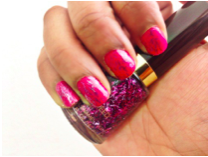 By Cynthia Gwebu & Shannon Holcroft.
Splattered particles and glitter effects are a huge hit this summer. Will you be trying any of these looks?
25 total views, 1 views today