The newest scent from the British fashion powerhouse…
Transport yourself to 1856, when a young dressmakers assistants called Thomas Burberry founded his synonymous label, Burberry. 23 years after founding his company, Burberry invented a tightly-woven, water-resistant fabric called gabardine, which would change the face of fashion and deliver the cult Burberry trench coat as we know it today.
Gabardine was a revelation at the time as no other fabric offered its weather protective properties and ease of wear. So it made sense that Burberry's first major client for the trench was the British Army. Soldiers were soon spotted sporting the practical yet stylish coats both on the battlefield and off.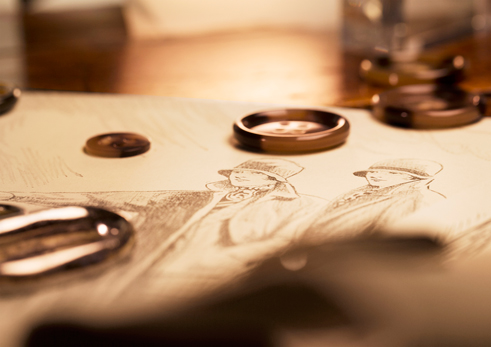 Throughout the years the Burberry trench has seen many imitations and incarnations and has played a role in historical fashion movements like punk and beatnik. It's also had its fair share of criticism and at one stage was classed too frumpy for the modern minimalist fashion that was a hit during the 90s.
One thing is for certain, while the Burberry brand may move with the times they've never lost sight of their rich heritage and traditional gravitas.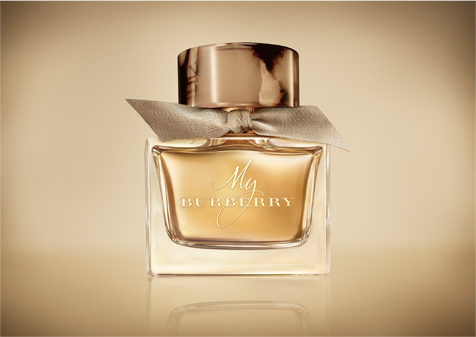 Now you can own a Burberry trench in a bottle, with the release of their latest fragrance, My Burberry. The fragrance takes its lead from the iconic trench coat and the rich British heritage of Burberry. Refreshing notes of sweet pea and bergamot fuse delicately with heart of geranium, golden quince and freesia. Base notes of rain-tipped damask, centifolia rose and patchouli transport you to a London garden after a summer rain shower.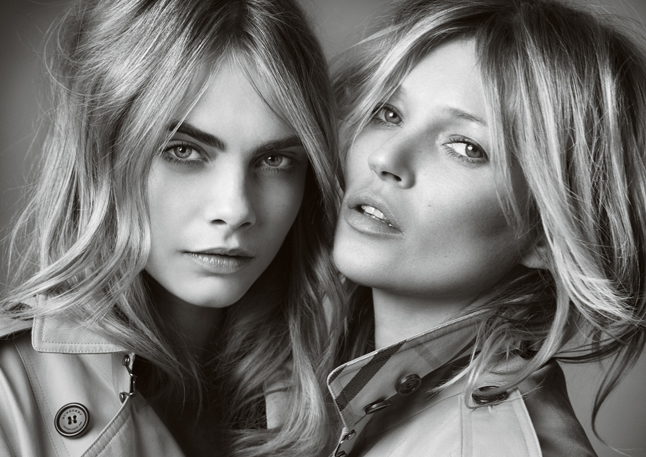 The influence of the trench is evident on the My Burberry bottle, from the horn-finish cap, that echoes the buttons of the coat, to the honey coloured juice, which is the iconic colour palette of the trench. A gabardine ribbon tied to the bottle honours the fabric invented by Burberry over 100 years ago.
My Burberry takes its name from the affectionate way in which people refer to their personal Burberry trench coats. While many of us can't afford a Burberry trench, we can now own a piece of the brand with My Burberry.
The eye-catching campaign features British supermodels Kate Moss and Cara Delevingne, who are known for their individuality, optimism and legacy; just how a women feels when wearing My Burberry. My Burberry expresses the brand's past and future; it's timeless, classic, confident and iconic. Everything a Burberry woman should be.

Are you a My Burberry woman? Show us by pinning your interpretation of the brand. 
27 total views, 1 views today