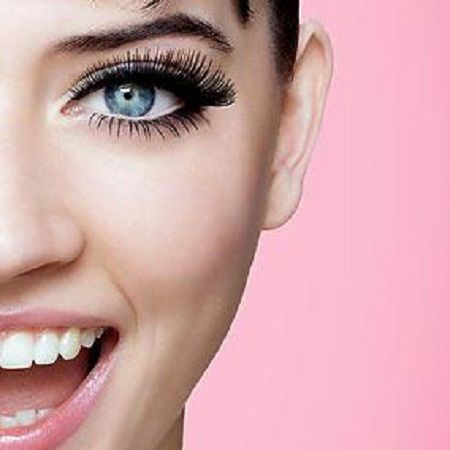 Do you know your volumizing from your lengthening mascara?
Brush up on your eyelash lingo with our guide below:
Eyelash Primers:
Just as your regular eye lid and foundation primers prep your skin for make-up application and ensure long lasting wear, so too does an eyelash primer. Added benefits include smudge and clump preventions, lashes don't dry out, and your mascara will last longer. Mascara primers coat the lashes with a smooth, matte formula that mascara clings to.
Lengthening Mascaras:
Perfect for those with short, straight lashes, lengthening mascaras contain polymers that cling to your lashes and extend them beyond their natural tip. Hence it looks as though you're wearing false lashes. Ingredients included in these mascaras, like synthetic fibres made from nylon, act as extensions for your lashes. The bristles of the brush also make a difference in how long your eyelashes will look so opt for a wand with tightly packed bristles.
Volumizing Mascaras:
Are your lashes lacking in oomph? Then a volumizing mascara is what you need. Silicone polymers and waxes bulk up natural lashes plus dark pigments lend a dense, full look. 
Curling Mascaras:
Curled lashes can enhance the size of your eyes, making them appear more open and awake. For double the curl, use an eyelash curler before applying your curling mascara. Filmifying polymers in the formula contract once applied to your natural lashes, making them shrink and then curl. The brush also assists in this process thanks to the curved shape, that helps to get in between each lash and coat them with mascara.
Smudge-Proof Mascaras:
These formulas are designed to keep mascara in place regardless of the elements or activities you find yourself doing. A wax-oil base makes them water proof too, while shellac and polymers in the formula cling to the lashes, preventing the dreaded smudge. As these are designed to not budge it's advisable to use a specific eye make-up remover to remove them.
Waterproof Mascaras:
Whether you're exercising, running errands or having a good, old cry, there's nothing worse than mascara running down your face, leaving you with panda eyes. Women with oily skin can also identify with the running mascara problem as oils in the skin can causes the mascara to smudge. Mineral oils and waxes are responsible for the stay-put power of these mascaras. Waterproof mascaras are made from colours pigments, filmifying solvents, and natural and synthetic waxes, combined with water and preservatives. Again these are quite tricky to remove with any old cleanser so be sure to invest in an oil-based eye make-up remover to remove them.
No Clumps Mascaras:
While some may love the spider lash look, others want to avoid it at all costs. This is where no clump mascara take the spotlight. Glycerin and silk extracts in the formula plus the shape of the brush help to prevent clumpy lashes. As these mascaras contain less wax, polymers and fibres than their counterparts, they don't offer as much volume and lengthening but are great for a more natural look.
All-In-One Mascaras:
Or lash defining mascaras as they are also commonly known, offer all the benefits of the mascaras listed above. They volumize and lengthen, add colour and are usually waterproof. It's consistency means it spreads easily onto each lash to separate and define them for a neat, pulled together look.
Brush Up!
The shape of your mascara wand also plays a role in how your lashes will look. Fat, full brushes will create full, voluptuous lashes. Skinny brushes coat each individual lash to define them without adding too much volume. Curved wants assist in curling lashes.
Which mascara formula do you favour and why? Share your thoughts with us below!
25 total views, 2 views today