Lerato Bambo from Heiress Lifestyle
Follow her: www.eatpoutlamour.com
@Leratoxo on Twitter | @Eat.pour.l'amour on Facebook | @LeratoXO_ on Instagram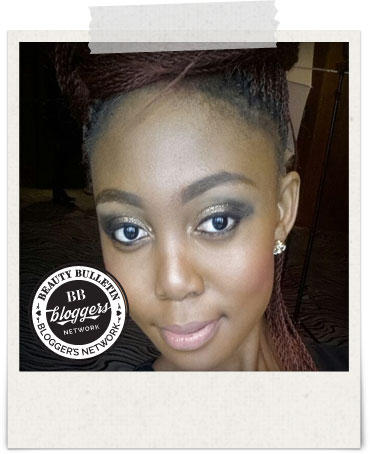 Q&A
Tell us about your blog? Eat Pout L'amour is a daily dose of beauty, travel, product suggestions and event news
What are your top three handbag beauty essentials? Baby Wipes, Mascara and Powder.
Your go-to everyday makeup look? Foundation: IMAN Cosmetics Cream to Powder Foundation. Powder: IMAN Cosmetics Luminous. Bronzer: Essence All-in-one Bronzing Highlighter. Mascara: MAC Zoom Lash. Lips: YSL Rouge Volupte in Lingerie Pink.
Choose One:
   Lipstick or Lipgloss? Lipsticks, once you put it on you're done – no need to reapply every half hour. It stays on, it looks more sophisticated. Best accessory any girl can wear.
   Heels or flats? Heels
Your failsafe 'ugly day' beauty fix? BB Crème, Mascara and Nude Lipstick
For more information about Lerato follow www.eatpoutlamour.com
7 total views, 2 views today