Products Tested
Labello Fruity Shine Watermelon
Reviewers
20 women were selected to review the new Labello Fruity Shine flavours in peach and watermelon. Each woman received a Labello Fruity Shine in peach and in watermelon. A second set of Labello Fruity Shine in these two flavours was included for each woman to share with their best friend. The women were asked to try out the new Labello flavours and share their thoughts on the products and to let us know whether their Labello Fruity Shine has become their best friend.
Star rating: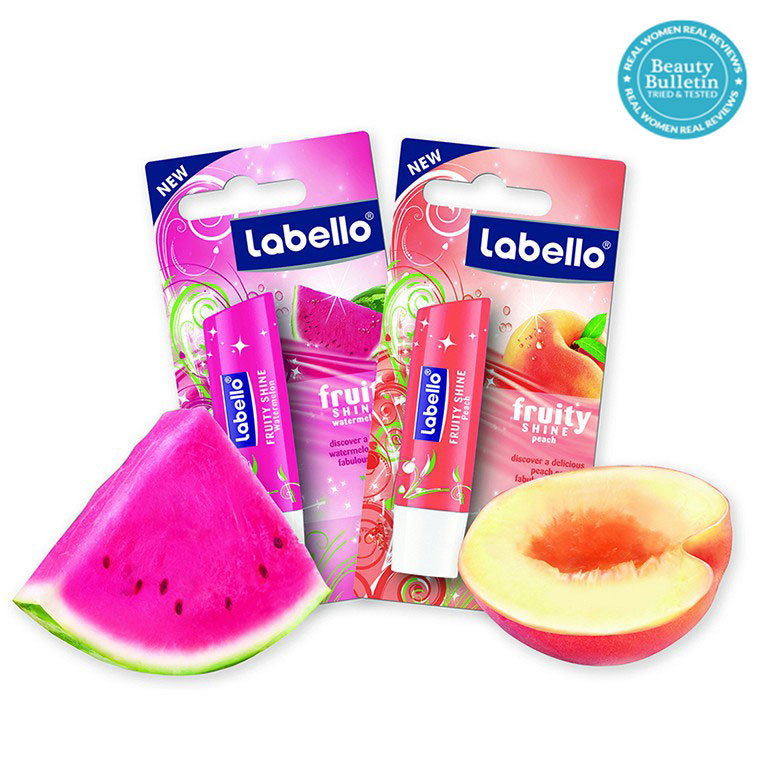 Beauty Bulletin says:
Megan and Lori tried out the two new Labello Shine flavours and had this to say, "The Labello Fruity Shine in two new delicious flavours, peach and watermelon help to keep your lips soft and kissable with Hydra IQ…"
Watch Beauty Bulletin's Labello Fruity Shine video review here.
 You say:
"I remember the first thing I thought when I applied it was "Wow, this stuff is so soft and smooth, and it's a lip-ice!". That was not all though…The smell is so divine – I could eat it!!" Lushano. Read more
"I can like, drink coffee, snore with my mouth wide open at night or take a brisk walk in the chilly mornings and my lips STAY MOISURISED. Can I get a glory hallelujah?" Sasha. Read more
"Most of all I love how Labello lip balms feel they don't make your lips feel heavy or feel as if you wearing some much product on your lips." Nooreen. Read more
"I love the two new flavours and my 10 month old loved them so much she decided to take a bit out of my watermelon one. The smell and taste is very fruity and fresh and just screams summer." Nozibusiso. Read more
10 total views, 3 views today