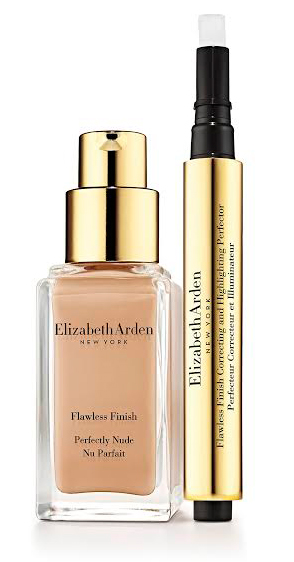 Contouring has taken the make-up world by storm, with the likes of Kim Kardashian and others posting pics on Instagram of their incomplete stripey contoured faces. Seeing the finished product it's hard to believe that Kim's flawless features are achieved by highlighting and bronzing certain parts of her face.
"Contouring is a game of illusions; playing with dark and light colours with the intent of enhancing the areas of the face which naturally stand out" says Elizabeth Arden senior make-up artist Gina Myers.
We've long lusted after Kim's glowing complexion, so we turned to Gina to show us how to contour the right way.
Step 1: Prep

The key to long lasting make-up and flawless application is primer. The Elizabeth Arden Visible Difference Good Morning Retexturising Primer (R285) ensures make-up stays put all day long.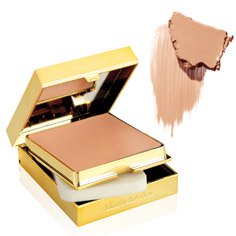 Step 2: Cover

Select a foundation that matches and blends into your natural skin tone seamlessly. Remember that foundation should
give you an even complexion and smooth out any imperfections. The Elizabeth Arden Flawless Finish Foundations get our vote as they are available in 14 shades, including 5 darker shades, so there's definitely one for every skintone!
For higher coverage, try Flawless Finish Sponge-On Make-Up (R320). For a naturally radiant finish, try Flawless Finish Perfectly Nude Make-Up SPF15 (R345)
Step 3: Conceal

Concealer is an important step in the contouring process as it can dramatically transform your skin by hiding imperfections that your foundation may have missed. Your concealer should be a shade or two lighter than your foundation for it to be most effective. We recommend the Elizabeth Arden Flawless Finish Correcting and Highlighting Perfector (R235); it comes in 5 different shades so you're bound to find one that suits your skintone.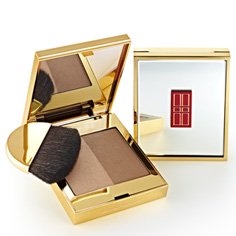 Step 4: It's Time to Contour

While there are many products that can be used to contour, from liquid foundations to cream bronzers, we recommend using a powder, like the Elizabeth Arden Colour Intrigue Bronzing Duo (R300), for the most seamless finish.
Using a fluffy angled brush, apply a bronzer that is a shade or two darker than your skin tone to the following areas; the hairline, crease of the eyelid, sides of the nose, the underside of your cheekbone, jaw line and the areas above and below the collarbones. Buff the bronzer onto your skin using a small circular motion to prevent harsh lines or streaks. Use the same method with a bronzer that is a shade or two lighter than your natural skin tone to highlight your face. Apply it to the centre of the forehead, above and below the brow bone, the high point of the cheekbone, the bride of your nose (but not the tip), the cupids bow of your lips and the sides and tip of the chin.
Step 5: Blush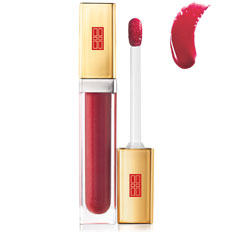 Add a pop of colour to your look with the new Elizabeth Arden Beautiful Colour Radiance Blushes (R260). Using a brush, lightly blend the product in between the contoured and highlighted areas on your cheeks. Those with a darker skin tone look gorgeous with warm, earthy colours while lighter skin tones should stick to lighter, rosy hues of blush.
Step 6: Pucker Up

Don't forget your lips! Contour your bottom lip using a nude lip liner. Next, highlight the centre of your bottom lip using the Elizabeth Arden Beautiful Colour Luminous Lip Gloss (R195) in Rose Creme to make your lips appear fuller!
So, there you have it, your very own contour guide! Are you a fan of contouring? Share your contouring tricks below!
If you'd like to personally ask Elizabeth Arden's Senior Make-Up Artist, Gina Myers, any contouring questions then don't forget to join us for a LIVE chat with the celeb make-up artist.
To find out more, click here.
16 total views, 1 views today