Join us on the 10th of August at 2:30 p.m. for a LIVE ONLINE CHAT with JOHNSON'S Baby experts all the way from the USA and you could WIN a JOHNSON'S® top-to-toe® hamper!
You have the chance to get involved and chat directly to Trisha and David! We will be discussing topics such as:
   What is the best way to take care of your baby's skin?
   Is natural always better?
   What are the differences between my skin and my baby's skin?
Join the chat HERE at 2:30 p.m.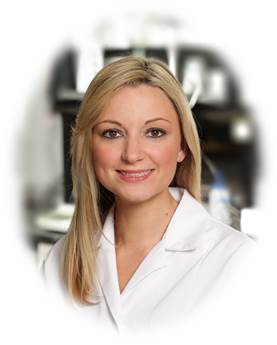 Trisha Bonner, MS
Associate Director, Global Baby Research & Development
Johnson & Johnson Consumer, Inc.
Trisha Bonner has 13 years of experience in the scientific research and development field. She is currently leading the North America Baby Franchise Research & Development team for JOHNSON & JOHNSON Consumer Companies Inc. The team is responsible for creating baby care products and solutions to meet the need of moms (dads, caregivers) and babies around the world. Her primary focus is to help shape these products and solutions to meet not only consumer needs, but also to help support happy and healthy development outcomes for all babies around the world.
Trisha received her undergraduate degree in Cell Biology & Neuroscience from Rutgers University and her Masters of Science in Pharmaceutical Science with a concentration in Cosmetic Science from the University of Cincinnati.
Following completion of her BA, Trisha began working in the pharmaceutical industry on both medical devices and pharmaceutical products. This was followed by a move into the consumer industry, where she spent over 10 years developing consumer products for babies and adults. 
---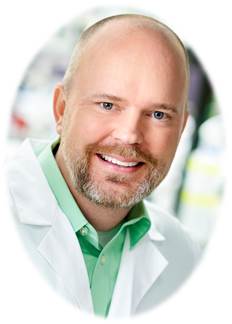 David A. Mays, PharmD, MBA
Senior Director, Global Scientific Engagement Fellow, Consumer Research and Development
Johnson & Johnson Consumer, Inc.
David Mays has almost 25 years of experience in the medical and professional education field. He is currently leading the Global Scientific Engagement group for JOHNSON & JOHNSON Consumer Companies Inc. He is responsible for setting and defining the external scientific engagement strategies across Baby, Beauty, Oral, Hair, Wound, and Feminine Care. He focuses on connecting and making scientific evidence transparent, easily accessible, and understandable for not only health care leaders/providers but also the consumers and ultimate users of the services, resources, and products which are so important in their lives.
David received his Doctorate in Pharmacy from Mercer University in Atlanta, Georgia and went on to complete a post-graduate residency at the National Institutes of Health in Bethesda, Maryland with a focus in childhood and developmental disorders. Following his residency, David joined the University of Maryland School of Pharmacy in Baltimore, Maryland where he was on faculty for almost 10 years.
Following completion of his MBA, David moved into the pharmaceutical industry and into a position focused on medical and professional education, medical marketing, and medical strategy. He has worked not only within Dermatology, but also CNS, GI, Renal, Infectious Disease, and Oncology.
21 total views, 1 views today