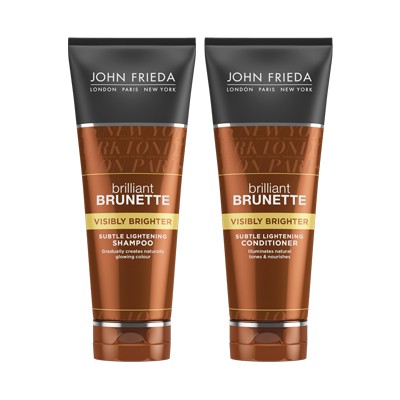 The Brilliant Brunette Visibly Brighter Shampoo delivers a cumulative, semi-permanent effect which builds slowly over time. The shampoo gently deposits golden tones on the hair via yellow acid dyes, giving life to lightened hair with illuminated shades.
The Brilliant Brunette Visibly Brighter Conditioner delivers a more immediate effect, giving a lightened appearance. Light Reflection Technology adds body strand by strand, allowing light to move and reflect freely and unrestrained.
Use together to achieve subtle brightening and enhance golden tones, making hair look brighter in just one wash.
154 total views, 1 views today