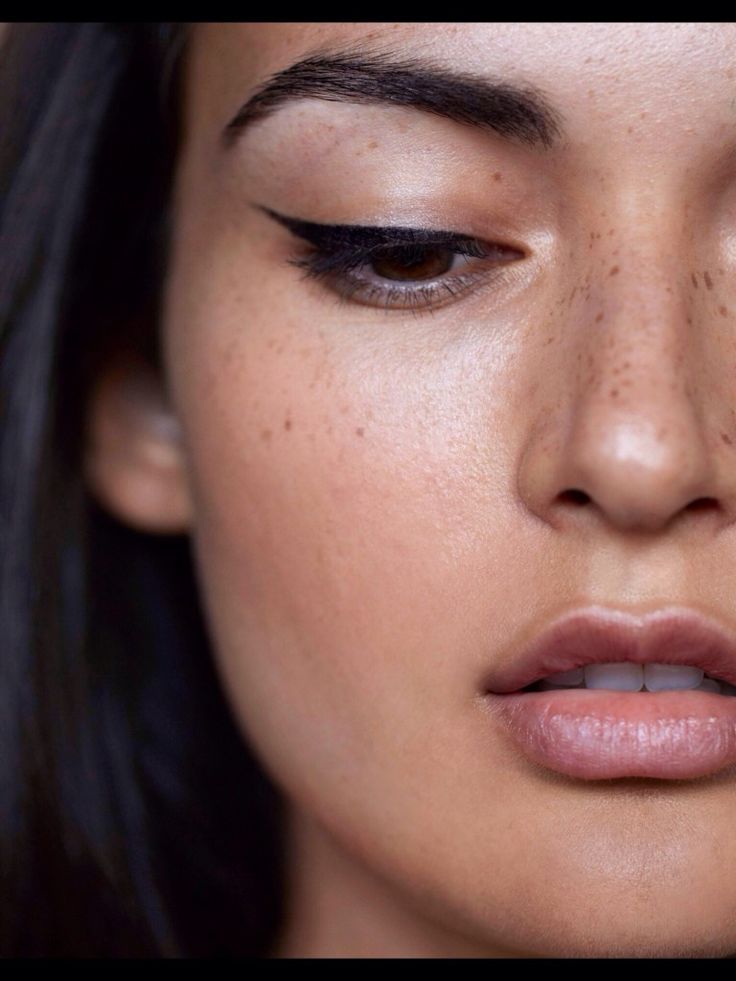 Mastering the lusted after Cat Eye flick has never been easier thanks to these simple steps.
Step 1: Prep your eyelids by applying an eyeshadow primer. Wait for it to set, then brush on a nude powder eyeshadow. Liquid eyeliners bond better to powder shadows, so avoid using cream shadows.
Step 2: The trick to easily creating the perfect cat's eye flick is to draw the outline of the cat eye first, then to fill it in. Felt-tipped liquid liners are a lifesaver in this instance. Hold the pen in the middle for better control and draw the flick from the outer corner of your eye, halfway up toward the outer end of your eyebrow.
Step 3: Clean up the flick using a sharp ear bud and some eye make-up remover.
Step 4: Now draw a line from the inner corner of your eye, along the lash line and out toward the flick you've already drawn on. Et voila! There's your cat's eye!
Step 5: Finish your look with lashing of volumizing mascara and pair with your favourite lipstick hue.
Have you mastered the cat's eye yet? What are some of your fail-safe techniques? Share them with us below!
27 total views, 1 views today