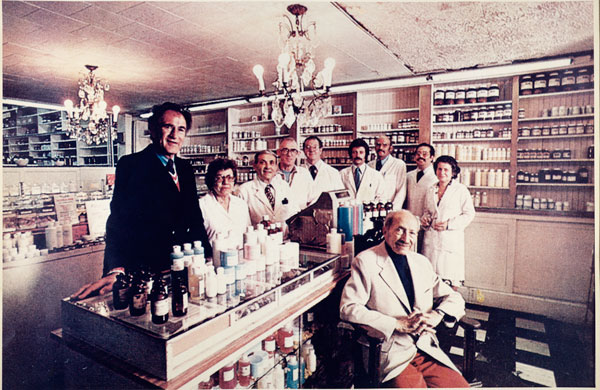 What if we promised you healthier skin in 28 days?
Well, Kiehl's not only promises healthier, younger-looking skin in 28 days, they guarantee it…or your money back!
The proof?
A history rooted in a pharmaceutical tradition of producing top quality skincare scientifically formulated to respect, restore and strengthen the skin barrier, protecting it from damage and helping it to retain moisture.
Not convinced? Read on.
KIEHL'S UNIQUE APPROACH TO HEALTHY SKIN
1. A Daily Dose
Kiehl's skincare is formulated with high concentrations of the natural ingredients that are proven to deliver results. Visibly healthier skin starts with an uncomplicated Kiehl's regime that takes just a few minutes a day.
2. A History of Innovation
Kiehl's draws upon its unique 160-year background, incorporating cosmetic, pharmaceutical, herbal and medicinal knowledge and experience, to deliver special treatments and preparations that work.
3. The Science of Nature
Kiehl's is dedicated to serving its customers quality skin and hair products formulated through a combination of the most advanced science and unique, natural ingredients.
4. High-tech Collaborations
Kiehl's maintains its long-standing goal of improving the health of its customers through continued collaboration with accredited research institutions like Harvard Medical School and the Department of Dermatology at Columbia Medical Center. In 1979, 103 Kiehl's products were inducted into collections at the Smithsonian Institute of Public Health and Pharmacy, and since then, three additional products have been added become part of the institutions permanent archive.
Visit Kiehl's stores within Edgars stores in Cape Town (V&A Waterfront, Canal Walk), Johannesburg (Sandton City, Eastgate, Hyde Park, Rosebank), Durban (Westville) and Pretoria (Menlyn, Brooklyn). For more information, click here.
XOXO Beauty Bulletin
26 total views, 1 views today