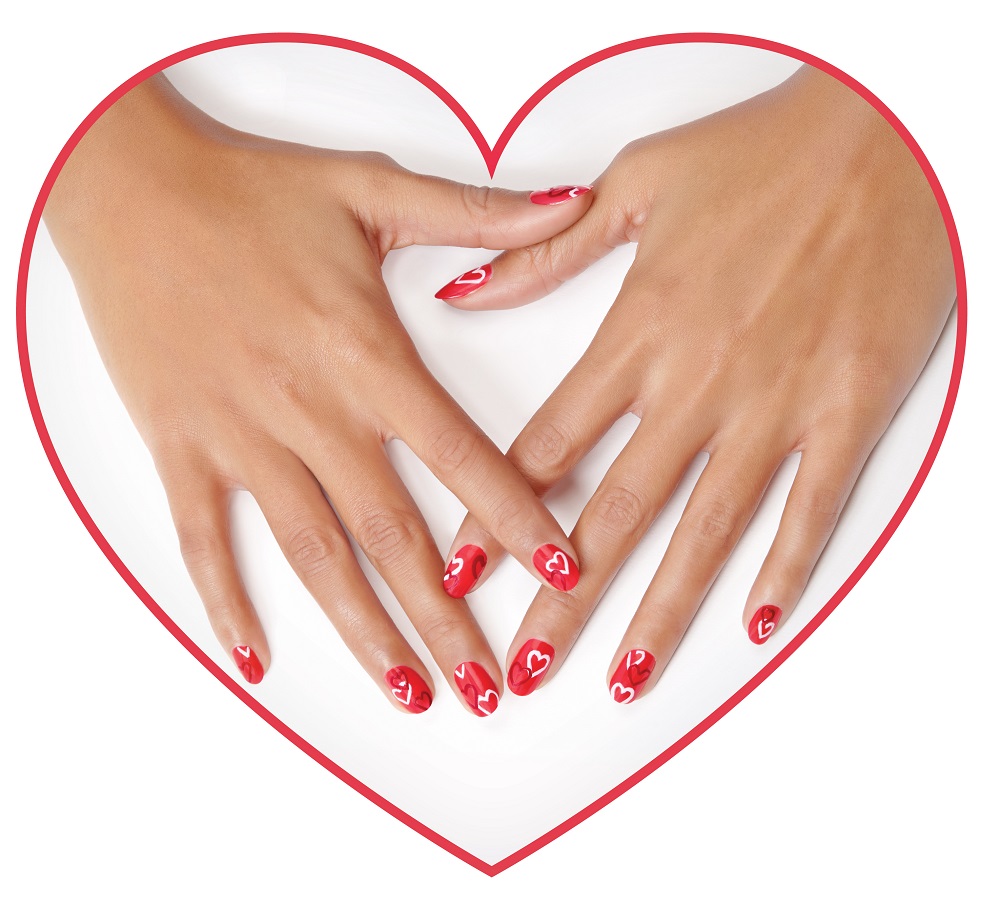 This irresistible and oh-so-simple nail look is the perfect companion for that little black dress on a hot Valentine's date. Here's what you need to get the look with Essie: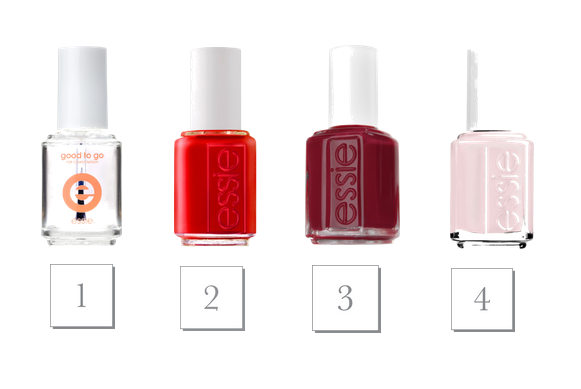 1. A base coat and top coat like Essie All-In-One 3 Way Glaze (R 200)
2. A warm, rich red polish like Essie Too Too Hot (R 110)
3.. A deep crimson polish like Essie Fishnet Stockings (R 110)
4. A tea rose pink polish like Essie Romper Room (R 110)
To make it happen, you'll need a striping brush like Essence Nail Art Designer Set (R 36.95)
There are 4 simple steps:
1. Apply Essie All In One as a base coat, then apply two coats of Essie Too Too Hot.

2. After the warm, rich red has dried, move on to the crimson Essie Fishnet Stockings. Take your striping brush and draw the outlines of a heart with a striping brush. For perfect results, draw a V first and then the curves at the top of the heart shape.

3.  For the next set of hearts, use Essie's rose pink Romper Room. Use your striping brushing to draw hearts that overlap with the crimson hearts.

4. And there you have it! Finish off with a top coat of Essie All In One and you're good to go.
BB Beauties, will you be trying out this loved-up look this V-Day?
17 total views, 3 views today