#TheHavaianasLife Project
We recruited a trial team of Summer Explorers to show you the ultimate festive-season action in Havaianas. They showed us all the magical places Havaianas can go, how to style them for different occasions, and so much more! 
The Trial Team
These REALfluencers are loyal Havaianas fans, people who know and love Havaianas for their durability, high quality, and endless array of stunning styles.
Week One's Story: 
REALfluencers jump started the Havaianas campaign with excitement and nostalgia, sharing stories of how they came to be loyal Havaianas converts. Beautifully-styled flatlays and lifestyle pictures showcased seasonal festivities and fun-filled adventures that encapsulate the essence of that Havaianas summer feeling. Rave reviews were eagerly expressed: comfort, durability, and versatility lauded Havaianas as the go-to flip-flop of choice.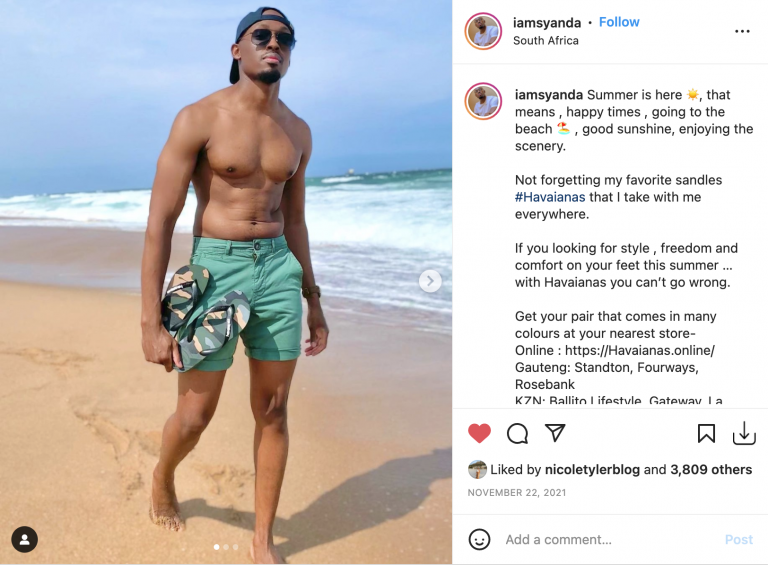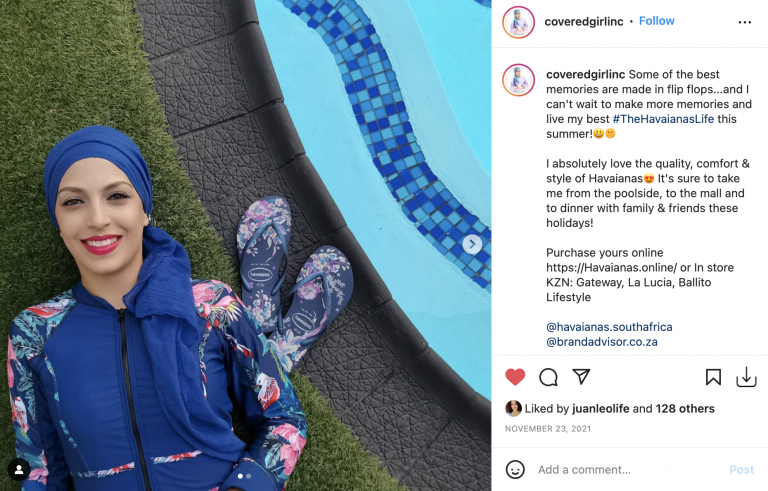 Week Two's Story: 
REALfluencers showed off their Havaianas-clad feet in quirky and aesthetic Reels and feed posts, demonstrating that Havaianas really can be worn anywhere and everywhere – from errands at the mall to strolls on the beach. The extensive range of summer styles was fondly complimented by REALfluencers and followers alike. 
REALfluencers couldn't get enough of how incredible their Havaianas are, particularly expressing their admiration Havaianas' consciousness around more sustainable practices, and the general facts the Havaianas are odourless, lightweight, and long-lasting.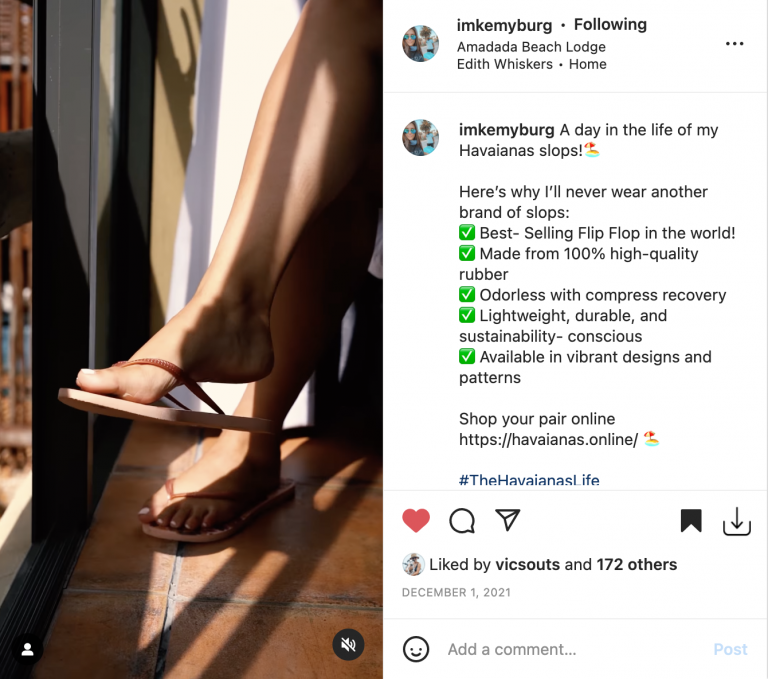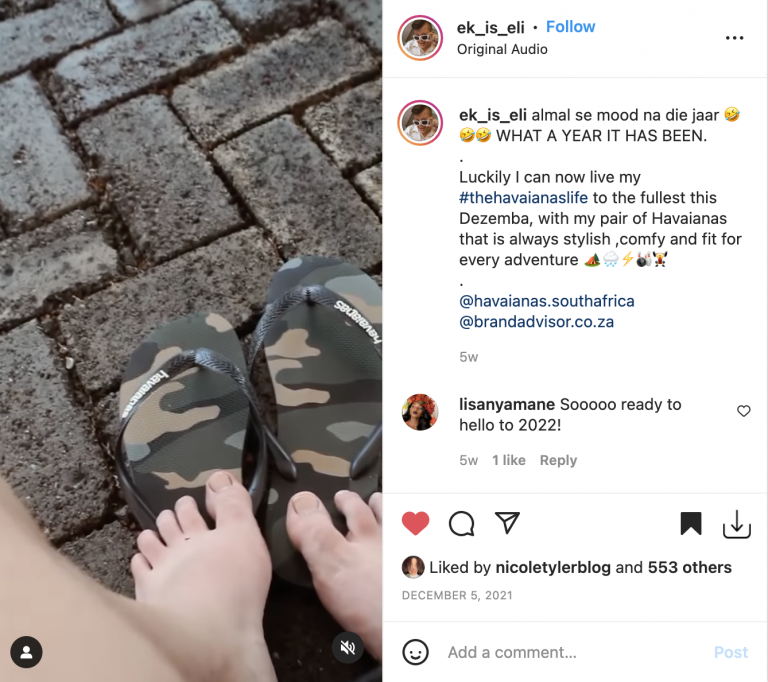 Week Three's Story: 
#TheHavaianasLife E-vent Challenge was a particularly exciting one for our REALfluencers as they had the opportunity to flaunt their styling skills and show off how well-suited their Havaianas are for a variety of different looks. Looks varied from boho beach vibes and vacation looks to 'fits for nights out on the town, romantic dates, and drinks with friends. 
Followers shared their thoughts about their favourite REALfluencers' looks, which allowed them the opportunity to stand a chance to win a pair of Havaianas of their own.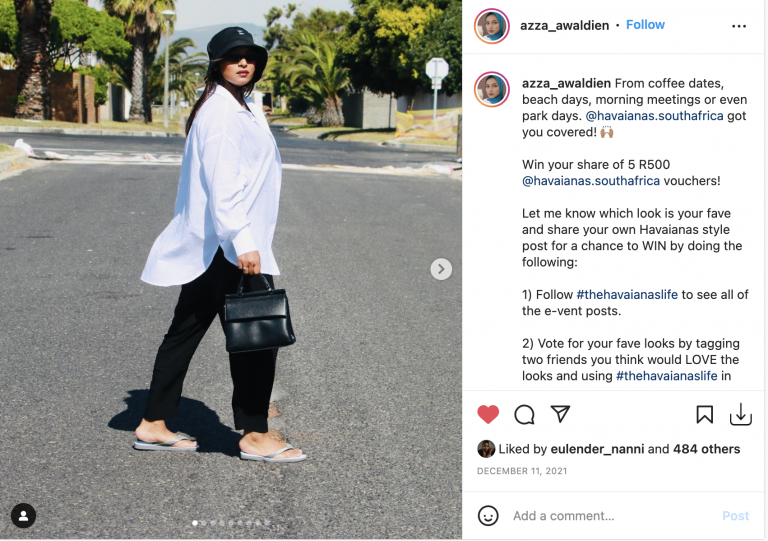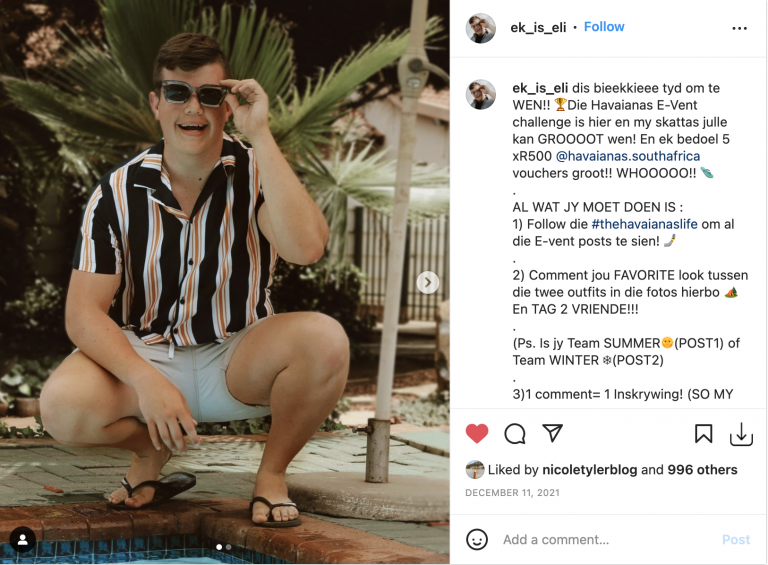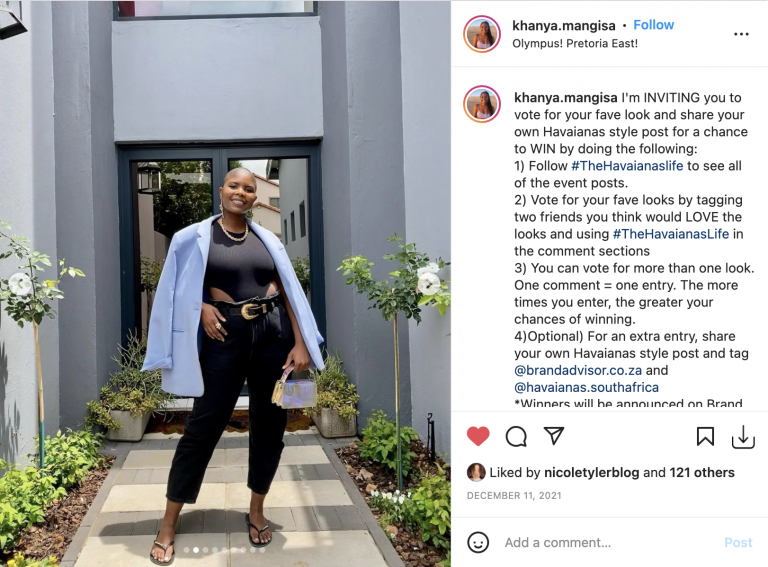 Week Four's Story:
REALfluencers had the freedom of choice for their final wrap up posts. They chose between sharing their lust-have Havaianas, Havaianas collection, or their Havaianas in-store experience.
REALfluencers who chose to share their lust-have Havaianas told us which pair they were eyeing to add to their collections, and how Havaianas were the perfect gift to add to their Christmas wishlists. REALfluencers also revealed how much they loved the diverse range of styles that Havaianas has to offer. 
REALfluencers who chose to share their Havaianas collections especially loved the wide variety of Havaianas' exciting designs and bright colours. And we found out that their collections are ever-growing simply because they want to add more variety to their shoe collection, rather than a need to replace previous pairs (yay for Havaianas durability!).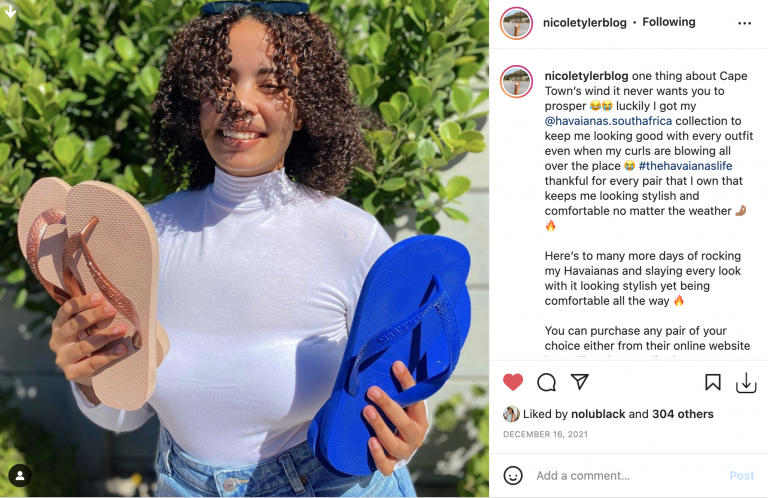 The final option REALfluencers were given was to showcase their Havaianas in-store experience. REALfluencers shared fun Reels and videos of the Havaianas stores across South Africa, exhibiting the trendy shopfronts and interiors. These videos also revealed how our REALfluencers were truly Havaianas lovers and collectors, as multiple bought additional pairs during their content-creating sessions for the summer festivities ahead.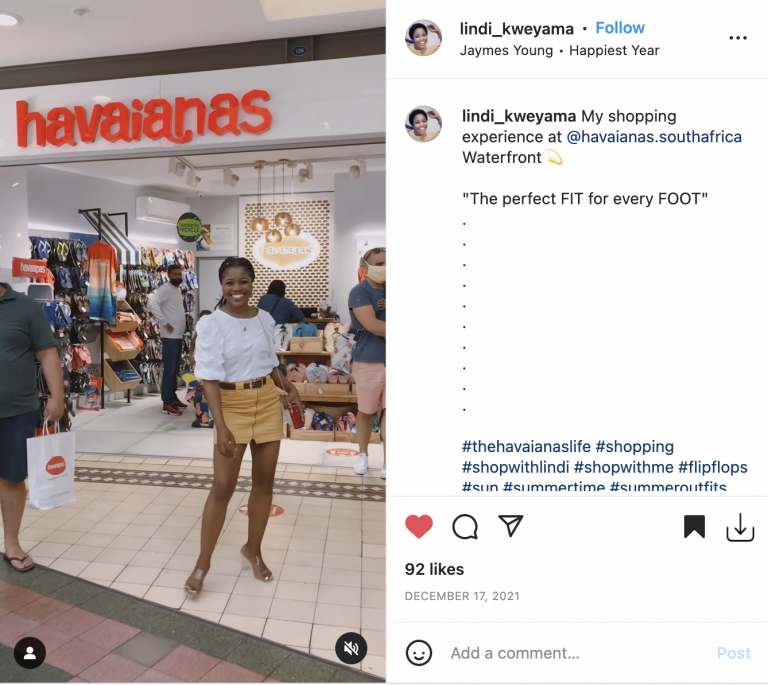 Overall, this project was SUPER well-received. REALfluencers took their summer adventures to new heights with the help of their stylish Havaianas, and audiences had a blast following all the sunshine-y fun. 
About Havaianas
According to our Summer Explorers, Havaianas are the ultimate summer companions. Comfortable and durable, they're the perfect partners for adventures – land and sea. Plus, they're the fashion lover's dream: so many colours and designs, so easy to style. 
✅ The world's best-selling flip-flop
✅ Made from 100% high-quality rubber
✅ Odourless with compress recovery
✅ Lightweight, durable, and sustainability-conscious
✅ Available in vibrant designs and patterns