Channelling your inner English Rose is easy if you look to Kate Moss and Cara Delevigne for inspiration in their new My Burberry fragrance campaign.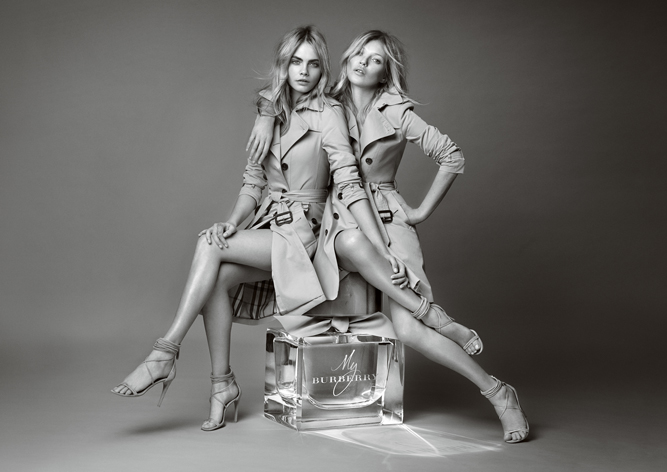 Just like the quintessential My Burberry woman, these fashion icons let their attitude and style do the talking without hiding underneath layers of make-up or clothing. Get their look and create your own My Burberry campaign. Here's how:
What to Wear:
The My Burberry fragrance is inspired by the iconic trench coat, designed by the brand over 100 years ago. Most of us have a trench coat in our wardrobe, so why not model your own version? Worn with little underneath, á la Kate and Cara, or effortlessly slung over your shoulders, the trench is a perennial favourite and perfect for any body shape and occasion. If you don't have a trench coat, don't despair! You can also keep within the My Burberry theme by sporting natural hues of beige, honey and taupe. Let your imagination run wild!

The Make-Up:
The trick is to keep things perfectly imperfect. Be inspired by the colours of the iconic trench coat and use varying shades of beige, honey and nude; colours that suit all skin tones.
Step 1: Prep your skin by applying a good, hydrating face cream.
Step 2: To achieve a dewy, luminescent look, mix some highlighter into your foundation and then apply.
Step 3: A dusting of sheer powder onto your T-zone sets the look and prevents shine.
Step 4: A light sprinkle of soft pink blush on your cheek bones will lend a flushed, healthy feel to your face.
Step 5: Bring out your eyes and blend a champagne-hued eyeshadow over your lids. Using one shade darker apply your shadow into the crease of your eyelid. Line your eyes using a dark brown, not black, eyeliner and complete the look with a coat of mascara.
Step 6: Play with textures and finishes instead of colour on your lips. Matte, pearlescent or creamy nudes, you name it, wear it! Using your fingertips, press the colour into your lips.
Step 7: For a perfectly polished look match your nails to your lips and paint them a pretty shade of taupe.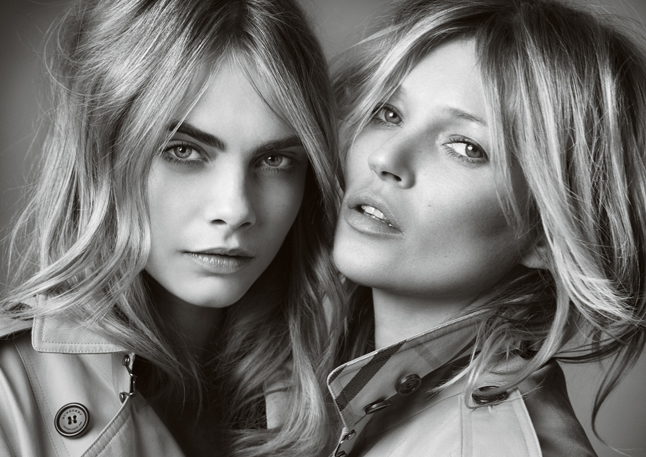 The Attitude:
The My Burberry woman is dynamic, luxurious, classic yet contemporary. She has a strong sense of her heritage but is inspired by the future. The My Burberry woman always remains classy and never loses her cool. She sets trends and is relaxed in front of the camera.
The Pose:
Once you've selected a co-star that you feel also embodies the My Burberry philosophy, it's time to take your pic. Draw inspiration from the effortless and easy way in which Kate Moss and Cara Delevigne pose in the My Burberry campaign. Have fun, interact, laugh and most importantly be YOU!
Do you think you could make Kate and Cara's look your own, while still keeping within the My Burberry philosophy? Show us by uploading a picture of you and your co-star recreating their look, here on our dedicated #MyBurberryfragranceSA page. 
18 total views, 1 views today