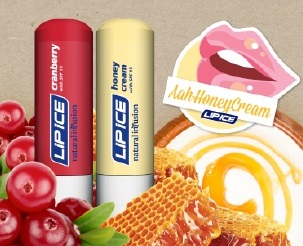 What makes you go ooh or aah?
Dear Lip Ice lovers,
What makes you go ooh or aah?
Is it a sneaky slice of cake or that hottie that works in the next cubicle?
Lip Ice and Beauty Bulletin want to know!
Tell us by entering the #OohAah photo competition.

WHAT YOU HAVE TO DO:
1.Snap a pic of what makes you go "Ooh" or "Aah" This could be anything from a pic of you with your girlfriends or a new  pair of shoes!
2.Jo'Burg ladies, don't forget to stick a limited edition Lip Ice sticker on it for extra giggles (available in the May issue of Cosmopolitan)!
3.Then share via social media! Tweet using #OohAah and @LipIce_SA or upload to Instagram using #OohAah and @LipIceSA or upload it to the #OohAah Competition tab on www.facebook.com/lipice.co.za
4.One lucky WINNER will be chosen every week for 8 weeks!


The prizes are OUT OF THIS WORLD and include R2000 gift vouchers to the hottest stores, watches, jewellery and beauty treats!
The comp opens on Friday 25th April, weekly prize draws will start from Friday 9th May and the comp ends on Friday 27th June 2014.
Good luck!
Love The Beauty Bulletin team!
27 total views, 1 views today