Far Away Original 50ml
Hot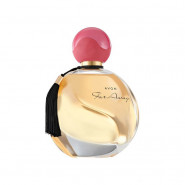 Brand: Avon
Where to buy: BUY NOW
Standard Retail Price: R330
Avon's Top Scents promise to be the transformative touches every scent-obsessed fragrance collector needs to complete their look and set the mood. 
Far Away Original is not only Avon's number one fragrance brand globally - with 27 bottles sold every minute - but it's also their most loved scent. It's a sophisticated and glamorous fragrance with bold and opulent scents and formats crafted with vanilla Madagascar that you can indulge in and turn heads. 
User reviews
There are no user reviews for this listing.