{module 2051}
 Can skin be #RebornBeautifulSA?
ENVIRON, a world-renowned and loved Professional Skin Care brand built on science, beauty and care believes that skin has life and that Vitamin A is the "oxygen" it needs to look beautiful and healthy for life.
Vitamin A is the cornerstone ingredient in Environ's Skin Care philosophy.  The ENVIRON Original Range contains a scientifically researched combination of Vitamins A, C, E, and antioxidants that gives skin exactly what it needs for long-term enhancement.
It's not a quick fix – real results take time!
We have 30 skin savvy women putting SIX Environ Essential Skin Care Products from the Original Range to the test.  Follow their A-mazing beautiful skin journey HERE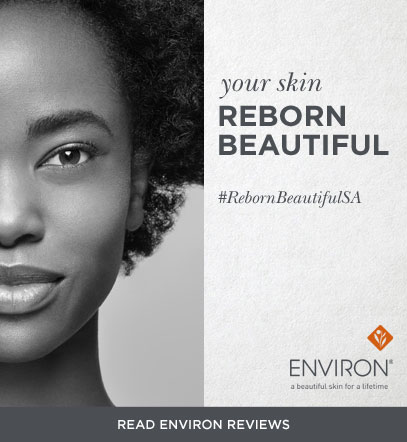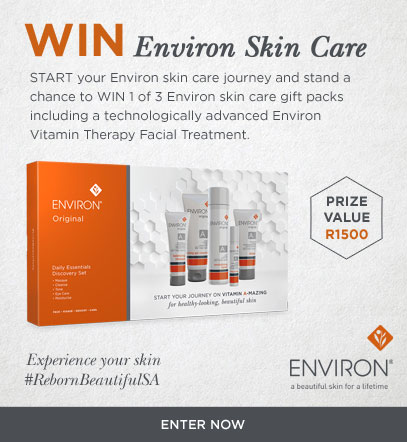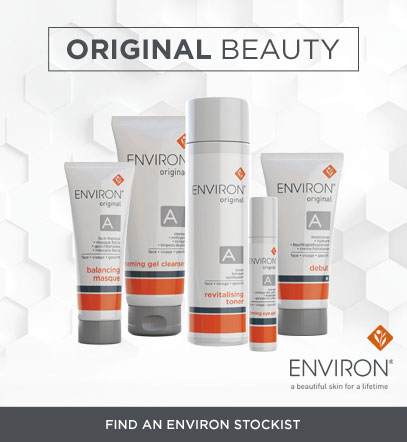 4.4/5
AVE.

 ENVIRON ORIGINAL 

RATING
16
ENVIRON ORIGINAL

 REVIEWS
100%
RECOMMEND

ENVIRON ORIGINAL
{source}.embed-container { position: relative; padding-bottom: 56.25%; height: 0; overflow: hidden; max-width: 100%; } .embed-container iframe, .embed-container object, .embed-container embed { position: absolute; top: 0; left: 0; width: 100%; height: 100%; }
{/source}
{source}.embed-container { position: relative; padding-bottom: 56.25%; height: 0; overflow: hidden; max-width: 100%; } .embed-container iframe, .embed-container object, .embed-container embed { position: absolute; top: 0; left: 0; width: 100%; height: 100%; }
{/source}
{source}.embed-container { position: relative; padding-bottom: 56.25%; height: 0; overflow: hidden; max-width: 100%; } .embed-container iframe, .embed-container object, .embed-container embed { position: absolute; top: 0; left: 0; width: 100%; height: 100%; }
{/source}

Join the Conversation. Share your Experience. #RebornBeautifulSA 
{source}
{/source}
44 total views, 1 views today