Review Detail
4.0
2
0.5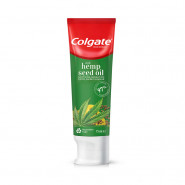 Toothpastes, Floss
June 14, 2021
213
An amazing product, my personal least favourite from the Colgate Naturals Product Range. A promising winner in terms of taste, and performance. I understood the products properties and value. Effective product packaging, highlighting the essential comparative advantages of this product range.
Product Recommendation
Would you recommend this product to someone else?
Yes
Would you repurchase this product?
Yes
Comments