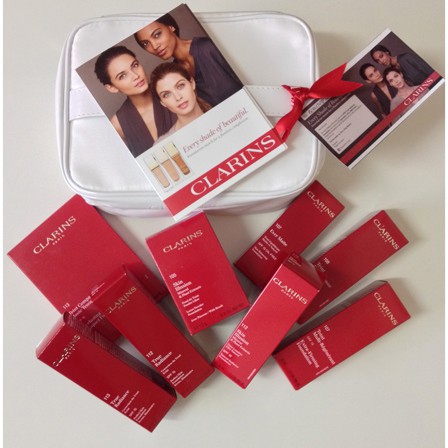 Clarins NEW foundations in the latest shades are launching in stores on September 27th 2014!
True Radiance Foundation is the new Clarins foundation that illuminates the skin as well as hydrating and replenishing the skin. This fabulous foundation reduces the nasty effects of pollen on the skin, by restoring skin with added glow.
Clarins Extra-Firming Foundation SPF15 is expanding on the colour spectrum! This foundation is targeted at age control and evening out skin complexion. With more shades added to this Clarins range, there is sure to be one in there for you!
Once in stores, get the product best suited for you and post  your Clarins Every shade of beautiful review below.
16 total views, 2 views today