Give your growing baby exactly what it needs during each trimester
Pregnancy is tough enough without worrying about pre-natal supplements. But you also want to be sure your baby is getting everything it needs to be strong and healthy.
The new Chela-Preg Pre-Natal trimester packs simplify pregnancy supplements. These nutrition solutions have been specially formulated and carefully balanced for each trimester, with micronutrients and DHA-omega 3 that are essential for the healthy growth and development of your baby.
We have already asked 50 pregnant women to try the new Chela-Preg Pre-Natal supplements for one month and share their feedback.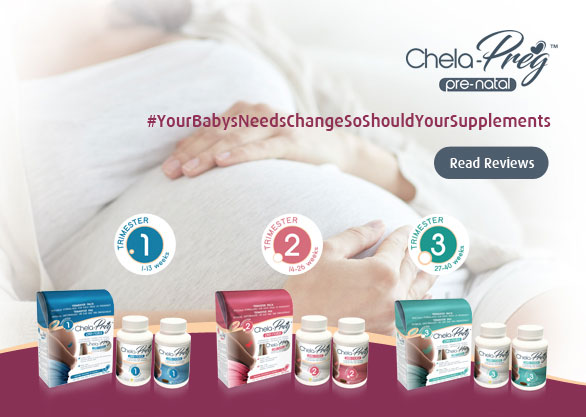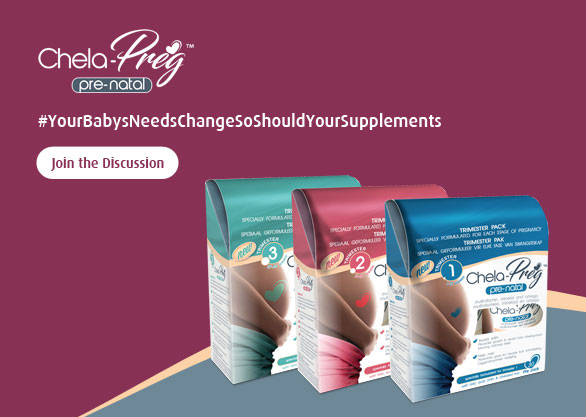 4.3/5
AVE.

 CHELA-PREG PRE-NATAL 

RATING
20
CHELA-PREG PRE-NATAL

REVIEWS
100%
RECOMMEND

CHELA-PREG PRE-NATAL

Want more? Join the conversation on social media with #YourBabysNeedsChangeSoShouldYourSupplements
{source}
{/source}
69 total views, 2 views today