Review Detail
4.8
6
0.5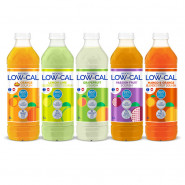 Drinks
March 15, 2021
1815
Definitely delivers on flavour. Love that it doesn't have a weird after-taste like most low sugar drinks. The orange flavour is a true classic but passion fruit has won my heart! My family loved it so so much, it was refills upon refills! Great healthy substitute for soda lovers. Great value for money because 1 bottle makes 4 flavourful litres of juice!
Definitely making this our new go to drink!
Product Recommendation
Would you recommend this product to someone else?
Yes
Would you repurchase this product?
Yes
Comments