Review Detail
4.8
6
0.5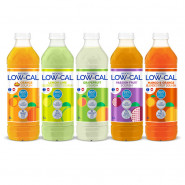 Drinks
March 15, 2021
1309
I decided to cut down on sugar this year and honestly I was super excited about The Brookes Low-Cal range. I love how I can get the same great taste with less sugar. It has been a life changer in my house and even my 4year old daughter loves all the flavours.
Product Recommendation
Would you recommend this product to someone else?
Yes
Would you repurchase this product?
Yes
Comments