Review Detail
4.8
6
0.5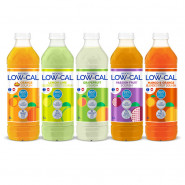 Drinks
March 15, 2021
1815
I give it 5 star for everything because really it does wonders. I am in a mission to have a healthy lifestyle and have been struggling to find the perfect drink to fit in my lifestyle without Jeapordise my health. This does the work for me. The taste is so great that you cant tell it has 96%less sugar,l love the different flavours . Definetly value for money and l could buy it all my life coz wow l have found a bestfriend to include in my meals,my snack time,my workout sessions,family days l mean what more can l ask for.
Product Recommendation
Would you recommend this product to someone else?
Yes
Would you repurchase this product?
Yes
Comments