Review Detail
4.9
5
0.5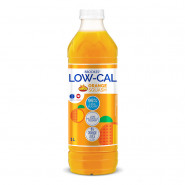 Drinks
March 15, 2021
227
Between the Brookes Low-Can Passion Fruit and Orange, I definitely choose the Orange!
When you have the well-known Oros man on your packaging, you cannot compromise on taste or fall short because there is some sort of expectation. I was not disappointed.

All-in-all, I prefer the orange. It wasn't as sweet as the Passion Fruit flavour and the fact that I can enjoy it without the possible sugar craving creeping up on me means that this lasts a lot longer than other drinks such as sodas.
Product Recommendation
Would you recommend this product to someone else?
Yes
Would you repurchase this product?
Yes
Comments