Review Detail
4.9
5
0.5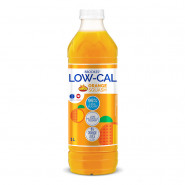 Drinks
March 15, 2021
520
I don't generally drink cooldrinks or any concentrated juices. I'm very conscious of what I put into my body these days that's why water is my number one go too. When I tried the Brooks Low-Cal juice again I was reminded how easy it is too use and really how amazing tastes. It has such great health benefits and that's why I get so excite about having it.

I have to be honest the orange is rather sweet so I just add more water to get rid of the sweetness.

My family absolutely fell in love with it, as soon as we ran out I immediately ran back to the store to get some. It's great for a women lifestyle like mine who works from home, have lots of cravings and also goes to gym during the day. It really gives me all the benefits and I really don't have to worry about my sugar intake:)

Thank you, I will be forever be using Brooks Low-Cal.
Product Recommendation
Would you recommend this product to someone else?
Yes
Would you repurchase this product?
Yes
Comments