Review Detail
5.0
4
0.5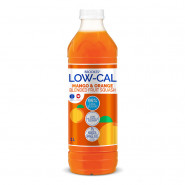 Drinks
March 15, 2021
175
It is so tasty that you can't even tell it's a less sugar and less calorie drink. Tastes just like ordinary juices if not better. A delicious healthy squash to enjoy without feeling guilty of consuming too much sugar.
Product Recommendation
Would you recommend this product to someone else?
Yes
Would you repurchase this product?
Yes
Comments