#BackToBetterMeals Project Wrap Up
Brand Advisor recruited a team of 100 Knorr Mealspirational foodies who know the feels of those that are strapped for time, energy, and inspiration but want to get back to better meals, that are tasty & easy, everyday.
With Knorr, our team of Mealspirational foodies taught followers how to make better meals and took them on a journey to discover new & inspired ways to make tasty & easy meals, everyday whilst driving them to buy now.
The Trial Team
Our team of mealspirational foodies are super busy but are always down to whip up a quick, tasty meal. They're hungry to discover new & inspired ways to make tasty and easy meals, everyday. REALfluencers shared quick, easy recipes that are perfect for busy people looking for quick meal solutions.
See their post rolls out below.
Week One's Story
REAlfluencers spread the good word that the Knorr Meal Solutions range is back on the shelves! We saw REAlfluencers showcasing the wide variety of the Meal Solutions range and hyping followers to stay tuned for incoming deliciousness with recipes that are super simple and easy to make with Knorr.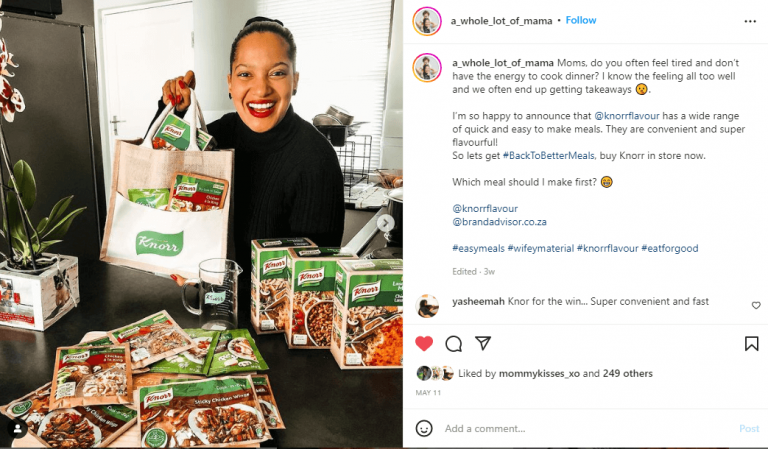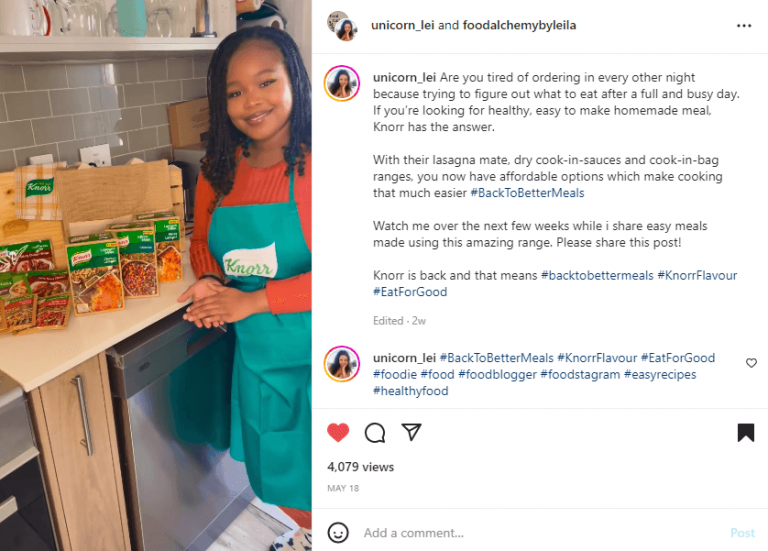 Week Two's Story
REALfluencers gave a sneak peak into their busy lifestyles by demonstrating how they're going to use Knorr to plan their weekly meals in a stylish meal-prep post. They demonstrated how easy it is to prepare a hearty Knorr meal, whether it be for a special occasion or for everyday meals. REALfluencers also showed off their sleek digital plans.
For this post, it was definitely convenient and simple for us!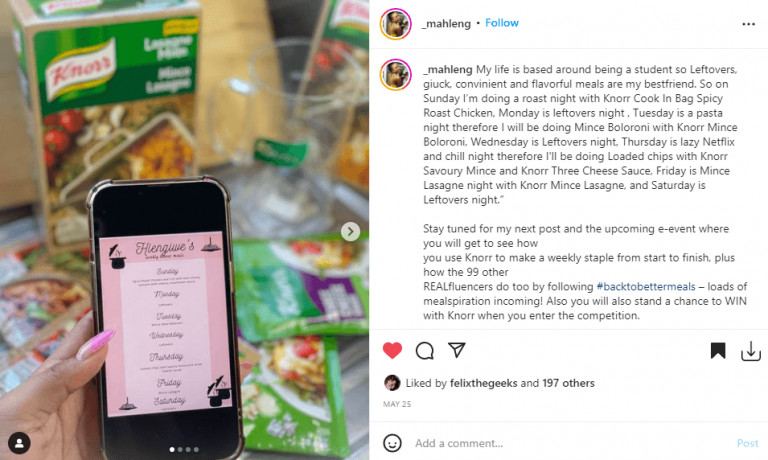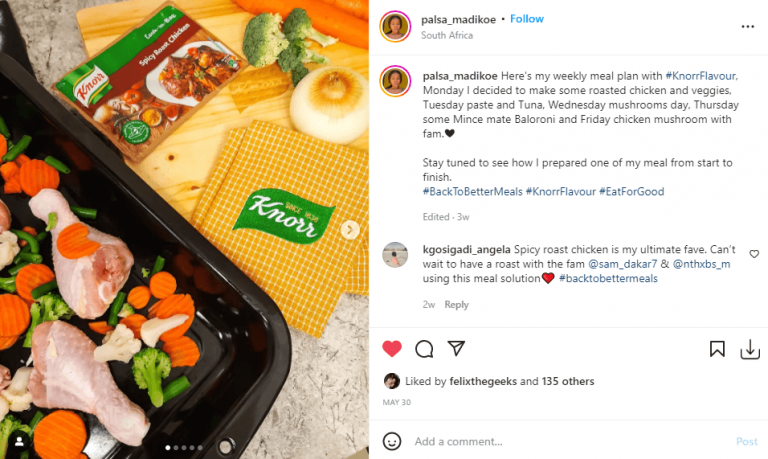 Week Three's Story
Mealspiration incoming! REAlfluencers' really brought the #BackToBetterMeals energy by creating their Go-To Knorr Everyday Recipe E-Vent post where they flooded socials showing followers how they make their go-to Knorr recipe from start to finish. 
These yummy recipes had followers raving about Knorr convenience as well as sharing their own tips and tricks that they use in the kitchen and how everyone can benefit from them. REAlfluencers really strapped on their aprons and mealspirational chef hats for this post! 
Followers also had the opportunity to win their share of 12x Knorr hampers by commenting which Meal Solution they would want to try.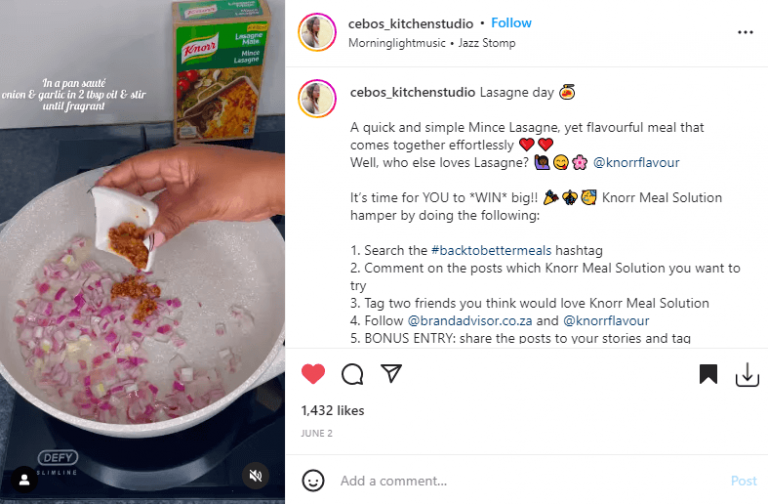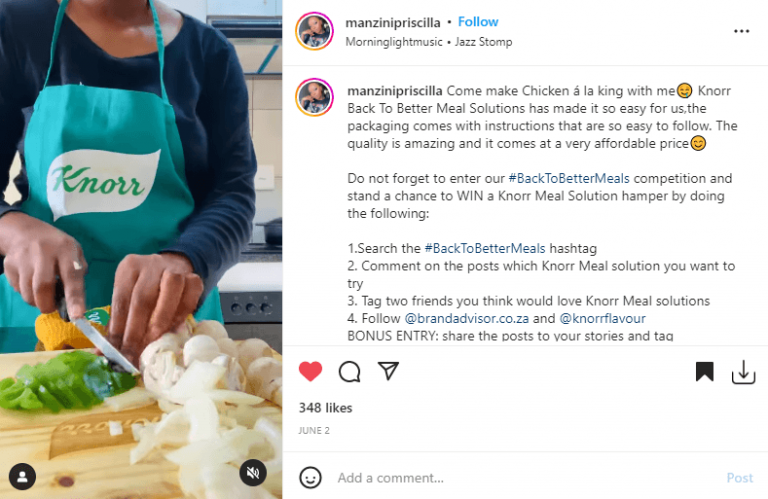 Week Four's Story
REAlfluencers gave their final thoughts on the Meal Solutions range by posting their Go-to Knorr Special Occasion Recipe and how it fits into their lifestyle. REALfluencers' shared a glimpse into student life, parenthood and family life. In spite of juggling their busy schedules, REALfluencers were still able to enjoy a tasty meal with Knorr's convenience.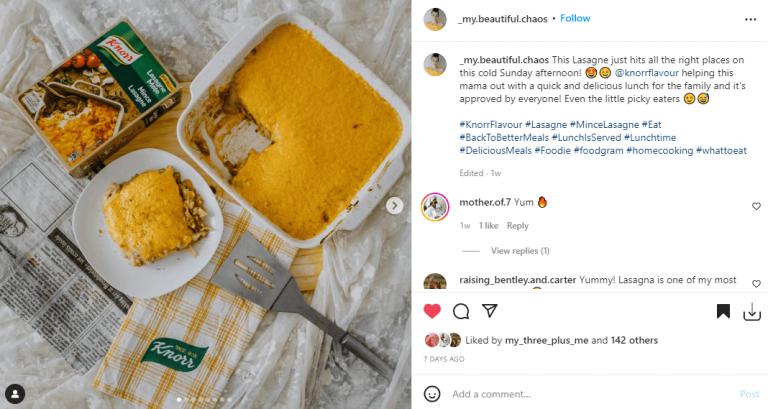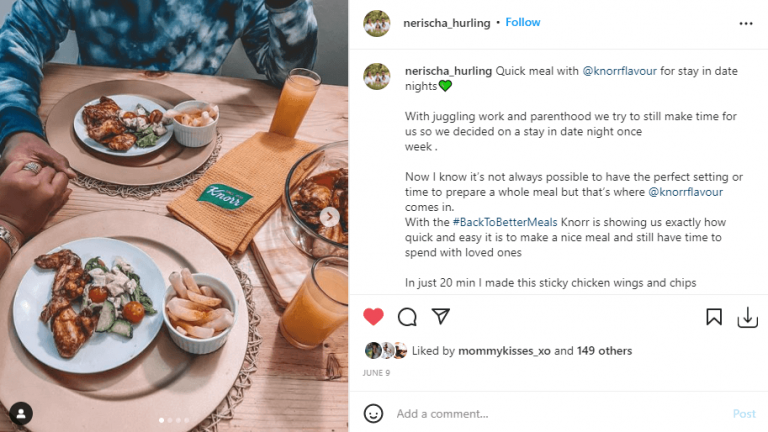 About the Knorr Meal Solutions range
Knorr's quick and easy Meal Solutions range adds convenience and flavour to every dish. The range consists of Meal kits, Dry cook-in-sauces, Pasta sauce, Pasta & Sauces, Pour over sauces and Cook-in-bags. 
For more reviews, CLICK HERE.