A womens hair is her crown. Proper care is a must but where to begin with so many products on the market? We're going back to basics to see what it is our hair really needs.
Good hair care is a must for women of all ages. When our first few strands began to grow, our mothers took extra care in ensuring our natural hair was well cared for. As we grew older, that responsibility fell onto us. Some women kept their hair in its natural state while others chose to chemically treat it. There is nothing wrong with either decision but ensure you care and maintain for your hair either way.
Protective styles such as braids, wigs and weaves have proved to be great for women who have little time to attend to their natural or relaxed hair. Afros on the other hand, require that extra bit of TLC. The natural thickness and texture of black African hair requires oil to retain moisture and remain soft while wigs and weaves need the opposite to remain looking sleek and smooth.
AFRO HAIR TREATMENT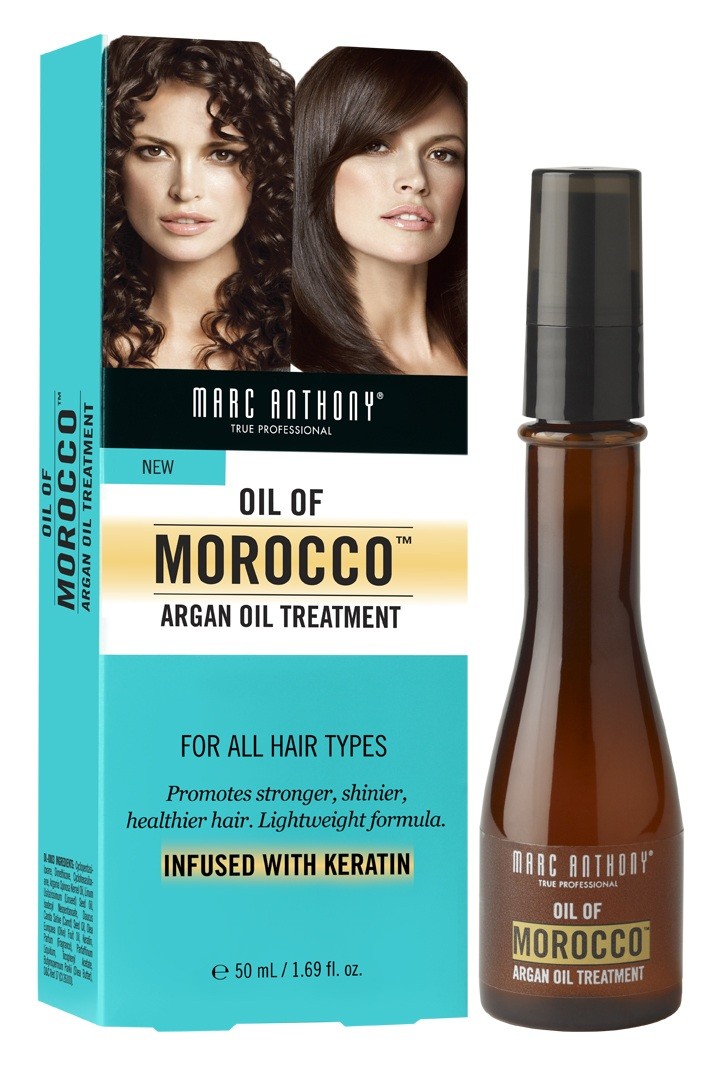 ARGAN OIL
Breakage and brittleness are the results of dry hair. Argan oil is a good component in ensuring your hair retains its natural moisture as the Omega 3 it contains helps to prevent hair loss while the Omega 9 helps repair damaged hair follicles. We recommend Marc Anthony Oil of Morocco Argan Oil Treatment (R144.95 at Dis-Chem Pharmacies). Pure Argan Oil by Moroccanoil (R575 at selected salons). To find your nearest stockist, call Twincare on 011 305 1600.
HOW TO USE: Use on damp hair, massaging from root to tip.
JOJOBA OIL
Jojoba oil is similar in texture to sebum, the substance secreted by the sebaceous glands in our scalp, which prevent hair and skin from drying out. We recommend ORS Jojoba Oil (R54 at selected Dis-Chem, Clicks and Edgars stores).
HOW TO USE: Gently massage a few drops of Jojoba oil into the scalp spreading evenly.
TEA TREE ESSENTIAL OIL
As an anti-fungal agent, tea tree essential oil helps get rid of dandruff. Always dilute tea tree essential oil before use as it can cause irritation and drying in its purest form. We recommend ORS Tea Tree Oil (R54 at Dis-Chem and Clicks Pharmacies).
HOW TO USE: Combine a few drops with water and apply to the scalp. If you are pregnant or have a pre-existing health condition then consult a physician before using essential oils.
WEAVES AND WIGS
There is a general misconception that weaves and wigs need oil to keep them looking sleek and smooth. Oils weigh hair down leaving it to look greasy and causing it to stick together. Good quality hair should have a natural lustre that doesn't require additional oils.
So, what do wigs and weaves need if oil is a no-go? Virgin hair extensions require a deep condition every two weeks. In between that time, a wash once a week is needed to keep it clean and healthy. We recommend the TRESemmè Salon Silk Conditioner with Argan Oil (R89.90 at Clicks). Using a conditioner as a shampoo prevents the hairs natural oils from being stripped from your hair and drying out.

HOW TO USE: Wash your hair as you would normally and leave to air-dry properly.
Synthetic hair requires dry shampoo and silicon for maintenance. We recommend the TRESemmè Instantrefresh Dry Shampoo (R62.99 at Clicks).
BRAIDS
Most women opt to have braids year round because they are super easy to maintain. With no oils needed, braids require a good shampoo and conditioner for upkeep. We love Dark and Lovely Alma 3-in-1 Shampoo (R23.95 at Clicks) to remove dirt and oil build up. To moisturize the scalp, we love SUNSILK anti-dandruff Hair Food (R15.95 at Clicks).
By Cynthia Gwebu
BB beauties, do you wear protective hairstyles or do you let your natural locks do the talking? Comment with answers below!
39 total views, 1 views today