Attraction the Game 75ml
Hot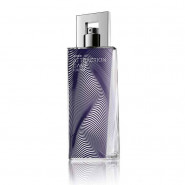 Brand: Avon
Where to buy: BUY NOW
Standard Retail Price: R380
Avon's Top Scents promise to be the transformative touches every scent-obsessed fragrance collector needs to complete their look and set the mood. 
Attraction the Game is designed to stimulate your sensory neurons to unlock undeniable pleasure, with spicy crushed pepper, divine dark chocolate and sensual polished woods.
User reviews
There are no user reviews for this listing.