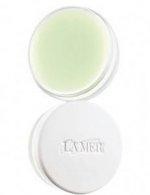 Article by: www.lapretty.com
I'm here to let you know that La Mer's Lip Balm is pure magic! After all, lip skin is far more delicate than facial or body skin, plus it turns over at four times the rate of skin on your face.
This leaves our Pretty pouts susceptible to the dangers of cold, wind, pollutants, the sun, bad kissers, and anything else that can cause chapped rough lips – Not Pretty!
Luckily, La Mer's Lip Balm is full of the same nutrient-rich broth that's found in its famous Creme de la Mer. What makes The Lip Balm so unique is that they mix their broth with a Lip Lipid Complex that helps strengthen the minimal moisture barrier. This aids in lips retaining their natural moisture.
If this isn't enough for you La Mer also added in Marine Anti-Freeze Proteins (MAP). I know, you're thinking WTF is that? Well, it's basically AMAZING – this is an essential protein found in arctic marine life (think fish) that helps keep them from freezing. MAP enhances the lip skin barrier and helps protect lips from the most extreme conditions.
I couldn't wait to put this to the test! The Lip Balm comes in a glass tub and you must use your fingers to apply. A small amount goes a long way and leaves lasting results. When I first used this product it as applied at 10:24 am, and my lips felt cool and smooth. Thirty minutes later they were still perfectly kissable. An hour later, the product completely absorbed into my lips leaving them uber soft and smooth. Approximately an hour and a half after initial application I got the urge to reapply, not because I needed it, but because I enjoy obsessively apply things to my lips.
This being said, La Mer's Lip Balm is perfect for use in the am and before your beauty rest at night. The $45.00 price tag is reasonable considering it's like a daily spa treatment for your lips. And hey we're in a recession, so cut the spa and go straight for the quality products. That way next time you get stuck in the cold your lips will be able to tackle any situation, however you must guard against bad kissers on your own.
Lamer Lip Balm R465.00
19 total views, 2 views today