In case you hadn't heard, Hollywood's most eligible bachelor got hitched late 2014. "Who snagged the silver fox?" you might ask… Look no further than British-Lebanese lawyer Amal Alamuddin. It's no secret that Mr Clooney has dated more than his fair share of models and actresses, none of which managed to make him into an honest man – again. But Amal, it seems, must have been doing something right to have made him want to put a ring on it! Let's find out…
GROOMING
Her eyebrows are flawless. Full, shapely and arched, Amal's dark brows give her face a beautiful frame. If you are dealing with sparse or thin brows, filling them in is the way to go! For this, we love the Rimmel London Professional Eyebrow Pencil (available at Clicks, Dis-Chem and major retailers nationwide for R73.95) as its cap comes with a handy eyebrow brush perfect to create a natural look.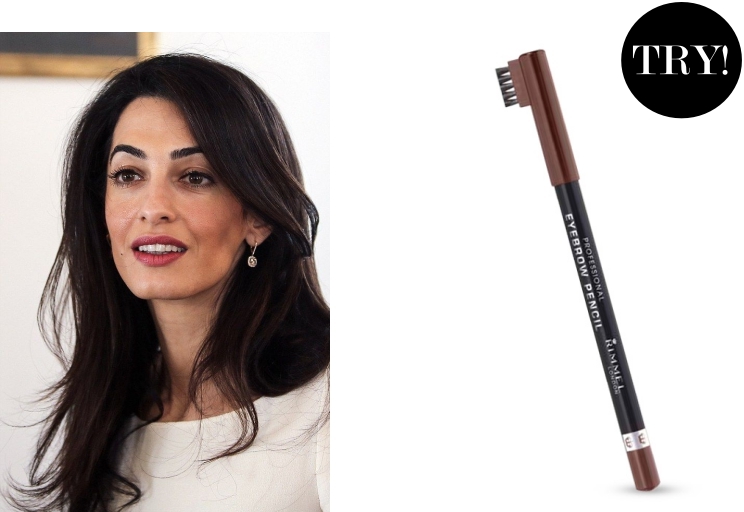 FACE AND BODY
Amal always keeps her makeup minimal which means, all that flawlessness you're seeing is all her! Fresh, radiant and young looking skin is a must and to achieve this, we love the Lancôme Visionnaire Cx Advanced Skin Corrector Fluid (available at selected major department stores including Red Square from R860) as it targets fine lines, wrinkles, enlarged pores and age spots. Find out if BB Insiders love it or hate it here.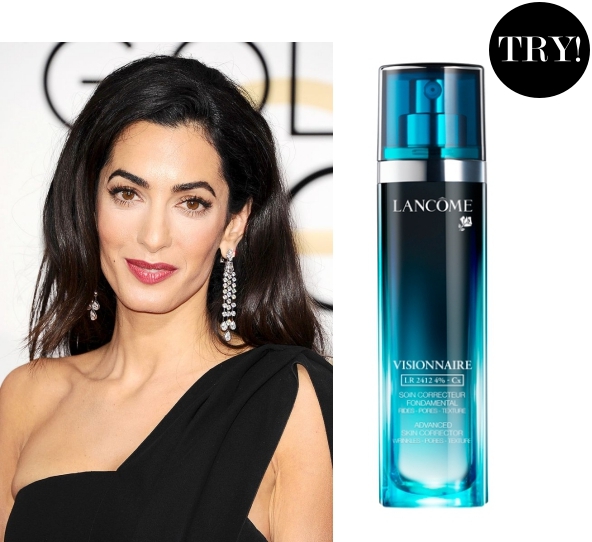 HAIR
Long chocolate waves is how Amal does hair! Complimented with side swept bangs and lavish layers, her hair goes wherever she goes. For yours to do the same, we suggest using the Dove Nourishing Oil Care Shampoo and Dove Nourishing Oil Care Conditioner (both available at Dis-Chem Pharmacies and Clicks stores from R38). The Dove Nourishing Oil Care range is designed to control frizz and smooth up to 100% of roughness. The almond, coconut and argan oils used in this shampoo and conditioner will give you soft and shiny hair, set to rival Amal's.
NAILS
Short and classy, coated in delectable shades of creams and whites is Amal's go-to look for nails. We, however, believe you should spice it up with summer shades of chai, coffee and chocolate. Nails Inc. Basil Street, Cadogan Square, Jermyn Street and Porchester Square are all shades inspired by lazy Sunday afternoons and quaint café sidewalks (available exclusively at Red Square stores for R110).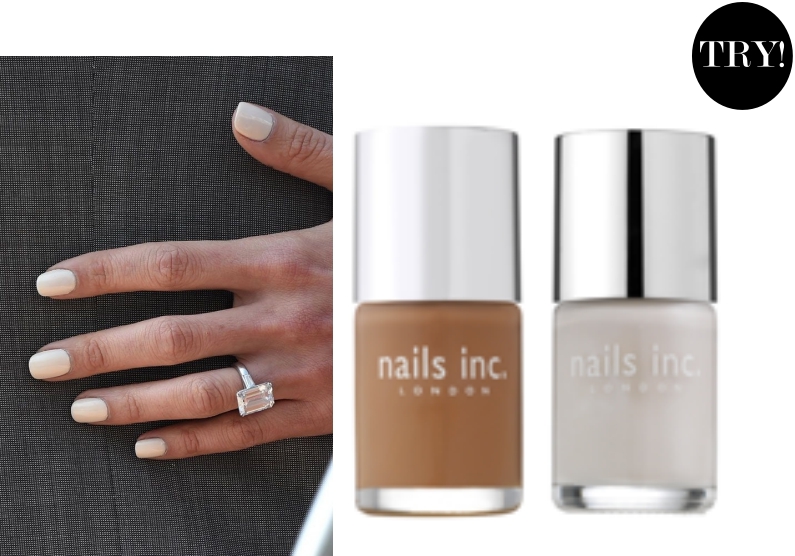 MAKEUP
Amal's makeup is always kept tasteful yet minimal, even on the red carpet. At this year's Golden Globes, light berry cheeks and just-been-kissed lips seemed to be her M.O. For blush, we love the L'Orèal Paris Le Blush in Candy Cane Pink (available at Clicks, Foschini and Edgars stores for R169.95) and for soft, sweet lips, we love the Elizabeth Arden Beautiful Colour Moisturising Lipstick in Rose Petal (available at Edgars, Foschini, Truworths, Woolworths and selected pharmacies worldwide for R220.)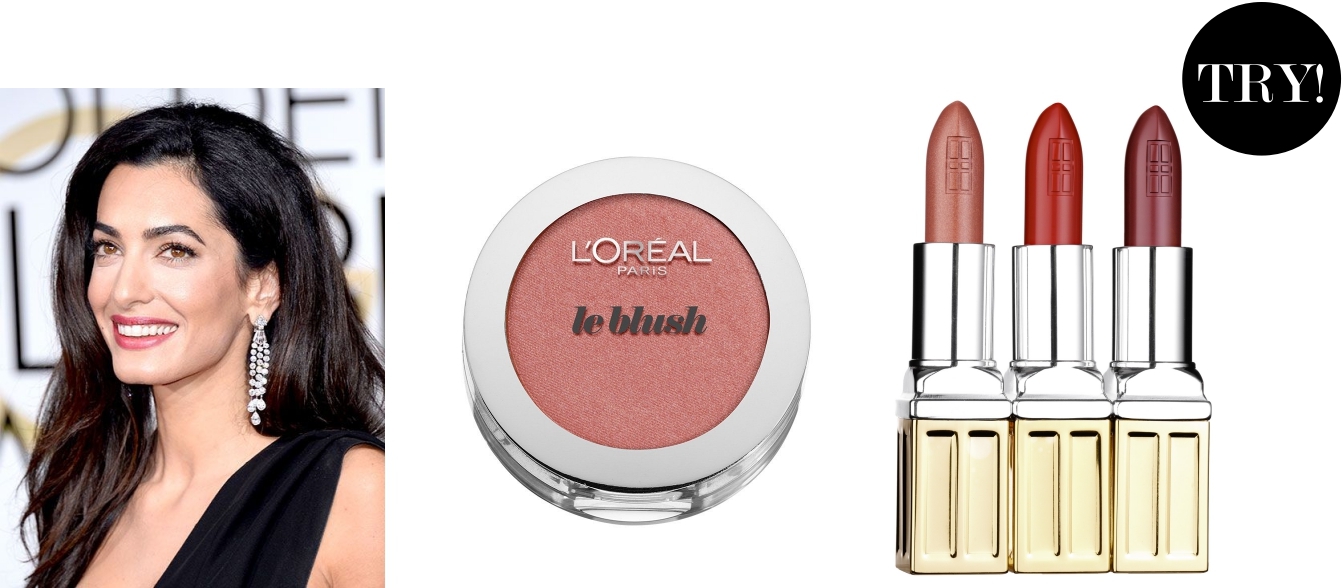 What are you thoughts on Amal Clooney, BB Beauties? Love her or hate her? Comment with answers below!
16 total views, 1 views today