With Easter around the corner, we've rounded up our favourite (almost) good-enough-to-eat products to satisfy your sweet tooth with none of the calories.
Whether you're celebrating Easter or not, the chocolate bunnies taking over supermarket aisles this week are impossible to resist. Get your sweet fix minus the calories with yummy products that smell good enough to eat…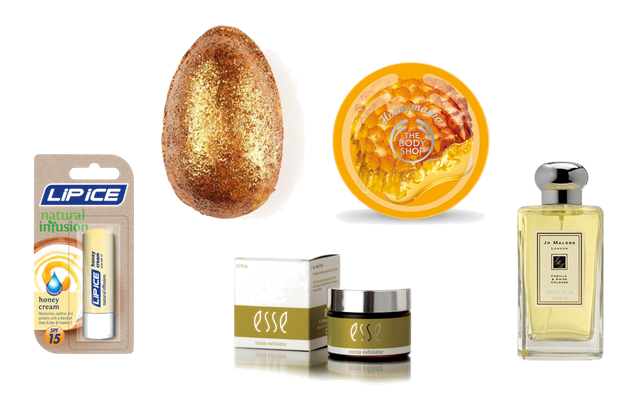 Lip Ice Natural Infusion in Honey Cream
(R 20, retailers nationwide)
MAGIC INGREDIENTS: Shea butter and Vitamin E for hydration and protection
WHY WE LOVE IT: The delicious honey fragrance that reminds us of creamy nougat
LUSH Golden Egg Bath Bomb
(R 55, LUSH)
MAGIC INGREDIENT: Velvety cocoa butter for deep moisturisation.
WHY WE LOVE IT: The luscious honey-toffee scent is the closest you'll get to bathing in crème brûlée
Esse Cocoa Exfoliator
(R 235, Wellness Warehouse)
MAGIC INGREDIENT: Fine cocoa particles to polish and refine dry skin.
WHY WE LOVE IT: It's a little like slathering yourself in guilt-free dark chocolate mousse.
The Body Shop Honeymania Body Butter
(R 150, Body Shop)
MAGIC INGREDIENT: Skin-saving antioxidant-rich honey.
WHY WE LOVE IT: Like bees to a wildflower, who can resist the dreamy buttery scent of honey?
Jo Malone Vanilla and Anise Cologne
(R 680, Jo Malone)
MAGIC INGREDIENT: Mouth-watering caramel-rich vanilla bourbon spiced with star anise.
WHY WE LOVE IT: The warm, enveloping scent reminds us of the aroma of fresh from the oven pastries.
Hot cross bun anyone?
BB Beauties, which of these products tantalises your tastebuds most?
14 total views, 1 views today